In 2022, many authors bring new findings, practical information on the diagnosis and treatment of conditions related to thoracic disease to our journal. Their articles published with us have received very well feedback in the field and stimulate a lot of discussions and new insights among the peers.
Hereby, we would like to highlight some of our outstanding authors who have been making immense efforts in their research fields, with a brief interview of their unique perspectives and insightful views as authors.
Outstanding Authors (2022)
Carrie Kah-Lai Leong, Singapore General Hospital, Singapore
Carrie Kah-Lai Leong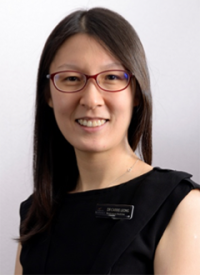 Dr. Carrie Leong is currently a consultant at the Department of Respiratory and Critical Care Medicine, Singapore General Hospital and the Singhealth Duke-NUS Lung Center, Singapore. She will be embarking on an Interventional Pulmonology Fellowship at Duke University Medical Center, USA. Her clinical and research interests include pleural disease and pleuroscopy as well as interventional pulmonology.
To Dr. Leong, a good academic paper addresses an area of unmet need and aims to bridge gaps in our current knowledge. It builds on existing work in that area and answers clinical questions which will hopefully guide us in changing our practice for the better.
Academic writing often involves evidence synthesis. According to Dr. Leong, developing a focused question would be the initial step, followed by gathering and identifying available evidence from established sources. Assessing the quality and validity of the identified evidence, as well as how relevant they are to our research question at hand would also be important.
Dr. Leong believes that staying curious and asking how we can do things better for patients spurs us to ask questions, which are often the starting points for research. Enjoying the research journey rather than looking solely at the endpoint also keeps a fresh perspective on academic writing.
From an author's perspective, Dr. Leong thinks reporting guidelines (e.g. STROBE and CONSORT) provide a means of standardization for authors, which then allows meaningful comparisons as well as data synthesis across different studies.
(By Nicole J. Li, Brad Li)