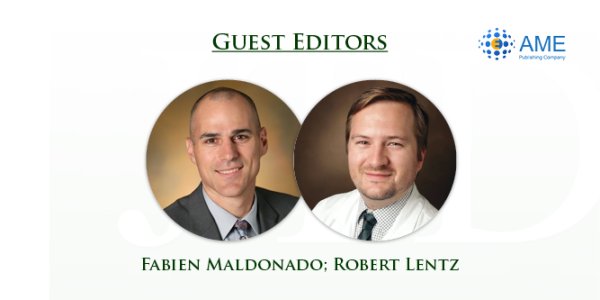 This series on "Neoadjuvant/Adjuvant Treatment for Early Breast Cancer" is edited by Dr. Fabien Maldonado and Dr. Robert Lentz, from Division of Allergy, Pulmonary and Critical Care Medicine, Department of Medicine, Vanderbilt University School of Medicine, Nashville, TN, USA.
It is our sincere hope that these state-of-the-art reviews on relevant and debated topics in lung nodule management will stimulate discussions, encourage research and inform clinical decisions to hopefully ultimately improve patient care. We believe that thoughtful and cautious implementation of these novel strategies will eventually contribute to clarify the nature of indeterminate lung lesions, or at least reduce uncertainty to a manageable level.
Disclosure:
The series "Novel Diagnostic Techniques for Lung Cancer" was commissioned by the Editorial office, Journal of Thoracic Disease without any sponsorship or funding. Fabien Maldonado and Robert J. Lentz served as the unpaid Guest Editors for the series.