2020 is passing in the wink of an eye. Over the year, many JTD reviewers have made outstanding contributions to the peer review process. They demonstrated professional effort and enthusiasm in their reviews and provided comments that genuinely help the authors to enhance their work.
Hereby, we would like to highlight a few of our outstanding reviewers, with a brief interview of their thoughts and insights as a reviewer. Allow us to express our heartfelt gratitude for their tremendous effort and valuable contributions to the scientific process. 
August, 2020
Christopher Lau, Weill Cornell Medicine, USA
September, 2020
Takashi Murashita, University of Missouri, USA
Bo Xu, Cleveland Clinic, USA
October, 2020
Udit Chaddha, Icahn School of Medicine, USA
Yet H. Khor, University of Melbourne, Australia
Nobuyuki Koyama, Tokyo Medical University, Japan
Takahiro Nakajima, Chiba University, Japan
November, 2020
Satoshi Yanagisawa, Nagoya University, Japan
Thomas Frauenfelder, University Hospital of Zurich, Switzerland
Henry S. Park, Yale School of Medicine, USA
Ritu Gill, Beth Israel Lahey Health, USA
Anja C. Roden, Mayo Clinic, USA
December, 2020
Nuria Novoa, University Hospital of Salamanca, Spain
Wojciech Dudek, University Hospital Erlangen, Germany
Benjamin Wei, University of Alabama-Birmingham, USA
Jae Jun Kim, Catholic University of Korea, Korea
Krystian Pawlak, Poznan University, Poland
Kyung Soo Kim, Catholic University of Korea, Korea
August, 2020
Christopher Lau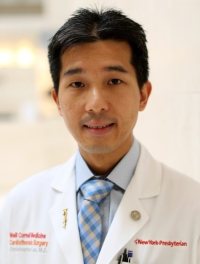 Dr. Christopher Lau is an Assistant Professor of Cardiothoracic Surgery at Weill Cornell Medicine and New York Presbyterian Hospital. He is the Director of Endovascular Surgery for the Department of Cardiothoracic Surgery.
Dr. Lau completed his undergraduate studies at New York University where he studied Psychology and Philosophy. He then earned his medical degree at Downstate Medical Center, where he was recruited to complete his General Surgery residency. During this time, he received multiple awards including the Thomas W. Pollock Award for professionalism, compassion and dedication. Subsequently, he completed his Cardiothoracic Surgery Fellowship at Weill Cornell Medical College, New York Presbyterian Hospital, and Memorial Sloan Kettering Cancer Center. He remained at Weill Cornell for an Advanced Cardiovascular/Aortic Aneurysm Surgery Fellowship and was recruited to stay on staff as an Attending Cardiothoracic Surgeon.
Dr. Lau takes a particular interest in surgery of the aorta and aortic aneurysms and he is well-published in this area. He manages the aortic surgery center and performs a variety of open surgical repair and minimally invasive endovascular stent-grafting related to the aorta and aneurysms. He is facile in repairing any part of the aorta extending from the aortic root to the ascending aorta, aortic arch, descending thoracic aorta, thoracoabdominal aorta, and abdominal aorta down to the aortic bifurcation. He is skilled in valve sparing aortic root reconstructions, which provide a durable result while preserving the patient's native valve. In the descending and thoracoabdominal aorta, he is able to perform both open and endovascular repairs, depending on the individual needs of the patients.
Dr. Lau's research includes many aspects of cardiac surgery ranging from coronary artery bypass grafting to valve reconstruction and aortic surgery. He has a particularly strong focus on aortic aneurysm repair and participates in translational research and outcomes research in this field. His recent publications include analyses of leaflet repair strategies for bicuspid aortic valves during valve-sparing root replacement as well as techniques for repair of acute type A aortic dissection. Here is Dr. Lau's personal page: https://weillcornell.org/chlau. You can also follow his Twitter here: https://twitter.com/ChrisLauMD1
On the significance of peer review, Dr. Lau says, "Peer review is necessary to confirm the integrity of scientific research. Research methods and statistical analyses are evaluated to ensure that the appropriate studies are being performed on the right patients. Peers help each other improve research techniques and make suggestions to improve publications."
In Dr. Lau's opinion, reviewers must evaluate the manuscripts based on the soundness of the scientific and statistical methodology while putting aside personal biases either for or against certain treatment algorithms or surgical techniques. Reviewers should also suggest ways to improve manuscripts even if the manuscript is not appropriate for the journal in its present form. "Although reviewing papers is not for profit, my motivation for reviewing is to help the scientific community develop and spread important knowledge and skills that have the potential to save the lives of patients," says Dr. Lau.
Dr. Lau thinks that it is of utmost importance that authors follow reporting guidelines in their writings, "It is to make sure that information is shared among readers in a uniform way. Language and techniques need to be similar so that studies can be compared and potentially aggregated to form stronger scientific evidence."
September, 2020
Takashi Murashita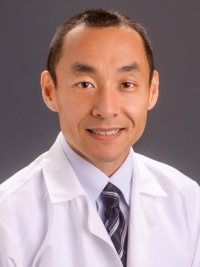 Takashi Murashita, MD is an Assistant Professor at the Department of Surgery, Division of Cardiothoracic Surgery, University of Missouri, Columbia, USA. Over the years, he has been delving into the study of cardiac surgery. Areas of practice include cardiac, aorta, electrophysiology/arrhythmia, coronary disease, minimally invasive, robotic and valve disease. He was a staff surgeon at the Department of Cardiovascular Surgery, Kobe City Medical Center General Hospital, Japan, before leaving for the US to work as an advanced clinical fellow at Mayo Clinic, Minnesota in 2013. You can check out his full profile here: https://www.ctsnet.org/home/takmurashita.
In Dr. Murashita's opinion, the key to reviewing papers is to always read them critically. He says, "When I review scientific papers, I read through them at least five times. Then I carefully judge if the study was done with an appropriate method, and the results were shown accurately. Then the most important thing is that if the findings of the study can contribute to the field of medicine. I understand that most of the authors try their best to demonstrate the achievements in their studies. The study methods and conclusions could be biased or manipulated. Therefore, I try not to be influenced by their subjective thoughts. Reviewers need to be in objective standpoints."
Bo Xu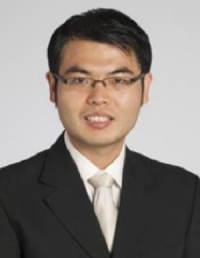 Dr. Bo Xu, MD, is a staff cardiologist in the Section of Cardiovascular Imaging in the Robert and Suzanne Tomsich Department of Cardiovascular Medicine, Sydell and Arnold Miller Family Heart, Vascular & Thoracic Institute at Cleveland Clinic, Ohio, USA. He has advanced subspecialty expertise in multimodality cardiovascular imaging (echocardiography, cardiovascular computed tomography and cardiovascular magnetic resonance imaging). Dr. Xu's research interests include applications of novel echocardiographic imaging techniques in valvular heart disease and cardiomyopathy, cardiovascular imaging in infective endocarditis, and artificial intelligence in cardiovascular imaging.
Even though reviewing papers is non-profitable, Dr. Xu participates in peer reviews regularly. He says, "Academic cardiology is my passion. Participation in the peer review process by offering critical and meticulous appraisals of submissions helps promote excellence in academic medicine, and maintain a high standard in publishing. Journal of Thoracic Disease (JTD) publishes quality research in areas of my expertise. That's why I am keen on reviewing for JTD. Peer review process takes times; therefore, it is very important to always strike a balance among clinical work duties and peer reviews."
October, 2020
Udit Chaddha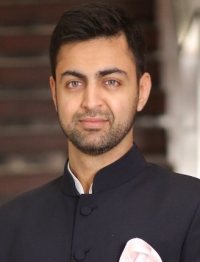 Dr. Udit Chaddha currently works as the Assistant Professor of Medicine and Thoracic Surgery in the Division of Pulmonary, Critical Care and Sleep Medicine at Icahn School of Medicine at Mount Sinai, New York. His current research focus is on pleural diseases. After completing medical school at Seth G.S. Medical College & K.E.M. Hospital, Mumbai, India, Dr. Chaddha completed his residency in Internal Medicine at the University of Louisville School of Medicine, Louisville, KY, which was followed by completion of two fellowships – one in Pulmonary and Critical Care Medicine at Keck School of Medicine at the University of Southern California, Los Angeles, CA; another one in Interventional Pulmonology at University of Chicago, Chicago, IL. A more detailed biography can be found at: https://www.mountsinai.org/profiles/udit-chaddha. You can also follow him on Twitter at https://twitter.com/udit_chaddha?s=20.
To Dr. Chaddha, a robust peer review system is one that is conducted by unbiased, preferably unblinded reviewers, with expertise in the subject central to a manuscript, which results in the manuscript becoming easier to read and more useful for the journal's readership and the field. "Reviewing a manuscript is a privilege and responsibility. I always try to bear in mind the following four principles when reviewing a paper: 1) Be true to yourself - know your limitations and put yourself in the authors' shoes. 2) It is okay to be critical, but be objective and constructive; avoid being subjective and destructive. As far as possible, your goal should be to build, reconstruct and even resurrect a manuscript, if necessary. 3) Be respectful, courteous, professional and meet your deadlines. 4) Suggested changes should be concrete and practical," says Dr. Chaddha. 
Yet H. Khor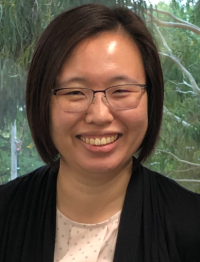 Dr. Yet H. Khor is a dual-trained respiratory and sleep physician (BMedSci(Hons), MBBS(Hons), FRACP, PhD) in Australia. After completing her NHMRC-funded PhD in the fields of interstitial lung disease and oxygen therapy at the University of Melbourne in 2019, she undertook a post-doctoral fellowship at the University of British Columbia (Canada), supported by an Australian Endeavour Scholarship. Currently, she is the lead for Austin Health Oxygen Service, a physician at the Austin and Alfred Health Interstitial Lung Disease Services, and a senior lecturer/fellow at the University of Melbourne. Her main research interests include risk prediction and disease burden management in interstitial lung disease, in particular oxygen therapy. She is also a committee member of the in-progress Thoracic Society of Australia and New Zealand Adult Domiciliary Oxygen Therapy Guideline and the American Thoracic Society/European Respiratory Society/Japanese Respiratory Society/Latin American Thoracic Society International Guideline on Interstitial Lung Disease. Please check out Dr. Khor's profile here: https://findanexpert.unimelb.edu.au/profile/861819-yet-khor.
Here is our exclusive interview with Dr. Khor, who will share with us her thoughts and insights as a reviewer.
JTD: What do you bear in mind while reviewing papers?
Dr. Khor: When reviewing papers, the three key questions I have in mind are: "Is the research novel?", "Are the research methods and data interpretation valid?", and "Is the research impactful?". A paper doesn't necessarily need to be both novel and impactful, which can vary depending on the study type and research field, but it is essential that the research methods and data analysis are rigorous, and the interpretation of the results is appropriate. The quality of language is rarely an important factor, although it can affect the clarity of a particular point or the overall readability.
JTD: What do you regard as a constructive review?
Dr. Khor: I think a constructive review is one that provides specific and clear comments that help the authors to improve the scientific quality and presentation of the paper in a positive tone, what and how the paper can be improved. Personally, I find it helpful to get a review with major comments, those that will preclude the paper from publication if not addressed, and minor comments, those that should be addressed if possible but does not preclude publication. Don't treat others in ways that you don't want to be treated yourself, like giving vague comments or being rude.
JTD: How do you prioritize duties to take on extra review tasks?
Dr. Khor: As a clinical academic, I consider peer review as part of my responsibility to contribute to the publication process, just as important as conducting my research. Besides, it's a great way to keep abreast of current research in the topics of my interest, hone my critical analysis skills, and reflect on my limitations to improve my own writing. 
Nobuyuki Koyama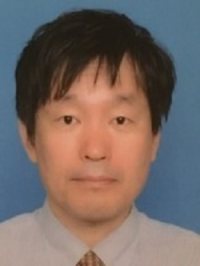 Nobuyuki Koyama, PhD, MD, is a doctor at the Department of Clinical Oncology, Tokyo Medical University Ibaraki Medical Center, Japan. His research is focused on respiratory medicine, thoracic tumor and interstitial lung disease. He completed his MD at Shinshu University School of Medicine in 1992 and his PhD at Tokyo Medical and Dental University in 2001. Recently, his team is studying the molecular pathogenesis of lung cancer with interstitial pneumonia.
On peer review, Dr. Koyama says, "Peer review is an indispensable step to clearly and accurately introduce novel and meaningful insight to scientists. It requires accurate validation and interpretation of the results. I try to implement the peer-review process to assess the truth, the novelty, and the meaning of a paper. What motivates me to review papers is to foster the publication of high-quality papers, and to contribute to the accumulation of novel scientific insight." 
Takahiro Nakajima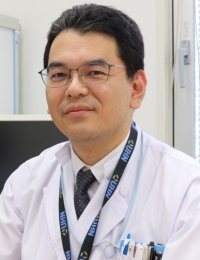 Takahiro Nakajima, MD, PhD is the Associate Professor, Department of General Thoracic Surgery, Chiba University Graduate School of Medicine, Chiba, Japan; Clinical Professor, Department of General Thoracic Surgery, Chiba University Hospital; and Deputy Director, Division of Quality and Patient Safety, Chiba University Hospital. His major research areas include thoracic surgical oncology, interventional pulmonology and translational research lung transplantation. Recently, he is focusing on the studies of N2 locally advanced lung cancer diagnosis and treatment, molecular mechanisms of poor prognosis lung cancer, optimized specimen handling for precision medicine, biomarker testing using biopsied materials, image analysis of endobronchial ultrasound, and development of devices for interventional pulmonology. Here is the Facebook account of Dr. Nakajima: https://www.facebook.com/takahiro.nakajima.58.
When asked about the experience as a Journal of Thoracic Disease (JTD) reviewer, Dr. Nakajima says, "Most of the manuscripts submitted to JTD focused on physicians' and surgeons' latest clinical problems. Every clinical question was interesting, and the authors worked very well on their topics. If there were some unclear points and concerns about the rationale for leading conclusions, the reviewer could directly ask the authors about the details. I can get a sense of satisfaction when the authors understand the reviewer's comments and revised their manuscript with more scientific sound. Peer reviewing is useful for catching up on the latest clinical topics and developing logical thinking. I also enjoy touching in many ways of thinking. I am always trying to do my best when I review papers to strive for better quality for the readers."
On the ethics of being a reviewer, Dr. Nakajima says, "Reviewers always have to be logical and critical while reviewing papers. They need to seek the advantages of the documents. Even for the well-known topics, there might be a hidden treasure that was not recognized by the authors. Reviewers will surely find it challenging to work with the authors."
Dr. Nakajima further emphasizes the importance for authors to follow reporting guidelines, "It is essential to maintain the quality of the manuscripts. A high level of transparency and ethics is required for recent publications. By following the reporting guidelines, manuscripts become easier to comprehend for readers. It also helps confirm reproducibility, and ensure everything is needed as a scientific manuscript. It is especially important for prospective randomized trial. It is mandatory to check the study protocol to make the most precious patient data."
November, 2020
Satoshi Yanagisawa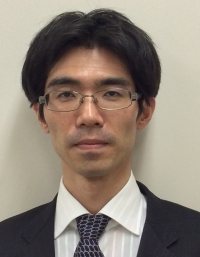 Dr. Satoshi Yanagisawa, M.D., Ph.D. is a cardiac-electrophysiologist and lecturer of Advanced Cardiovascular Therapeutics at Nagoya University Graduate School of Medicine in Japan. He received the Ph.D. in prognosis of catheter ablation for atrial fibrillation and anemia from the Nagoya University. He has been active in the area of cardiac electrophysiology, arrhythmia, and device implantation. He is a member of Japanese Heart Rhythm Society. His main interest of research is in catheter ablation and device therapy with a special interest in atrial fibrillation management. For more details, you may visit the personal pages of Dr. Yanagisawa: https://researchmap.jp/yanasato?lang=en https://www.researchgate.net/profile/Satoshi_Yanagisawa2.
In Dr. Yanagisawa's opinion, the significance of peer review is to evaluate authors' works and studies by other experts in the same field. In particular, peer review helps to improve the quality of the study as well as to check science merit and result accuracy of the work. He says, "I think peer review should be an important task for a scientist. Many researchers play a role in the review process not only as a submitter but also as a reviewer. A submitted manuscript usually undergoes examination by at least one external scientist voluntarily. Therefore, the science area could be composed of a balance and homeostasis of numerous efforts of scientists and researchers. It is sometimes a pleasure to meet a novel finding and interesting idea on the manuscript the author proposed. Also, reading a well-written and good constructed manuscript is comfortable."
Data Sharing Statement is often used to encourage researchers and physicians to share their research data with other researchers. To Dr. Yanagisawa, it is an interesting option for authors, "Readers and other researchers can more easily access and share the data, resulting in expanding perspective and view on the research. However, there might be a risk of using the data for any other purpose or leak of personal information unintendedly. In this regard, authors and readers should take more responsibility when presenting data or sharing results from the article."
Thomas Frauenfelder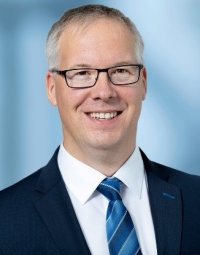 Prof. Dr. Frauenfelder is the vice-director of the Institute of Diagnostic and Interventional radiology at the University Hospital of Zurich. In 2019, he has been appointed Associate Professor ad Personam for Thoracic Radiology. He is a board-certified chest radiologist and leader of the chest imaging research group. He is also an active member of the Executive Board of the European Society for Thoracic Radiology.
In the early years of career Prof. Dr. Frauenfelder's main research area was on image-based 3D post-processing and preoperative planning. Currently his main projects focus on image-based tumor assessment, especially on malignant pleural mesothelioma. Investigation of imaging and post-processing tool of lung tumors, especially malignant pleural mesothelioma, dedicated to staging, therapy monitoring and outcome prediction of medical or surgical therapies. You can find out more by visiting Prof. Dr. Frauenfelder's profiles:
https://www.linkedin.com/in/thomasfrauenfelder
https://www.mendeley.com/profiles/thomas-frauenfelder/
In the following interview, Prof. Dr. Frauenfelder will share his insights about the current peer review system and his thoughts of being a reviewer.
JTD: What do you regard as a robust peer review system?
In my opinion, a robust peer review system should be based on objectivity and clarity. It is less important whether it is single blinded, double blinded or even open. Reviewers should follow the ethical guidelines provided by the journal. Another important point in my view is a clear formulation of the points of criticism. These must be comprehensible for the author. In return, the reviewers should be given the opportunity to give their statement if they cannot/may not want to give a rating on certain points due to the lack of expertise (e.g. statistics). Otherwise, some tangled formulation will be chosen.
JTD: What are the limitations of the existing peer review system? What can be done to improve them?
The problem with current systems is the significant increase in publications, which means that scientists are increasingly inundated with inquiries. Since reviewing is hardly recognized in the current system, this work is not very attractive. This often leads to short reviews that are not very meaningful, which in turn frustrates the authors and ultimately leads to publishing in another journal.
The following points can contribute to an improvement: recognition of the review in the form of CME credits and the preparation of a review template that guides the reviewer through the process and encourages clear statements and allows efficient reviews.
JTD: The burden of being a doctor and professor is heavy enough. How do you prioritize work to take extra review tasks?
Well, interesting question. First of all it is the recognition by the journal as in this case, for which I thank you very much.
When becoming a request for review, I make sure that I primarily review work whose content corresponds to my knowledge and expertise. Then the abstract must stimulate my interest. I also use the review work as a form of further education.
I have my own approach to reviews. Usually I read the article for the first time, make my notes and then put it aside. Until I start writing the review, I had enough time to think about the content and to reflect on it.
JTD: Is it important for authors to complete Conflict of Interest Forms recommended by ICMJE? To what extent would conflict of interest influence a research?
Yes, I find it important that conflicts of interest are disclosed, as far as they are related to the work. This creates clarity and transparency. As long as the work was done in compliance with ethical guidelines, the achievement is not diminished, but at best the reader understands the context of the work. However, I find the partially very private questions (e.g. interests of family members) disturbing and not very reasonable.
Henry S. Park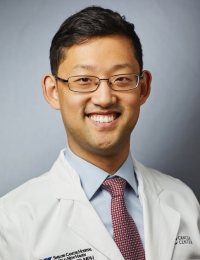 Dr. Henry Soo-Min Park is a board-certified radiation oncologist who currently serves as Assistant Professor of Therapeutic Radiology and Director of Thoracic Radiotherapy at the Yale School of Medicine. He received his undergraduate degree from Yale College, master's degree from the Harvard School of Public Health, and medical doctorate degree from the Yale School of Medicine. He completed his internal medicine internship at Harvard Medical School's Beth Israel Deaconess Medical Center and returned to Yale New Haven Hospital for his residency and chief residency in radiation oncology.
Dr. Park primarily specializes in radiation therapy for lung cancer and head and neck cancer. He also serves as the department's director of continuing medical education, the medical student elective rotation, and the Yale Radiation Oncology Consortium (focusing on comparative effectiveness and health services research), as well as associate director of the residency program. He has co-authored over 100 peer-reviewed original research articles and an additional 30 reviews, chapters, and editorials. You can check out Dr. Park's profile at: https://medicine.yale.edu/profile/henry_park/
JTD is happy to have invited Dr. Park for the following interview on his thoughts and insights as a reviewer.
JTD: What role does peer review play in science?
Peer review is an essential facet of scientific information dissemination. Research needs to be thoroughly vetted by experts in the field prior to publication, so that the integrity and relevance of the work can be trusted as much as possible.
JTD: What do you regard as a constructive review?
Constructive reviews do not simply argue why an author's point is misguided, but rather offer ideas for how the authors could strengthen the methodology or the interpretation so that their conclusions align well with the available data. Language and tone in a review are also important to consider carefully, with the goal to encourage rather than discourage researchers in doing their best possible work.
JTD: Reviewing papers is often non-profitable, what motivates you to do so?
I regard reviewing manuscripts as a critical part of my job as an academic, even though it is a completely unreimbursed activity. I offer my time and perspective so that the data that we use to treat patients and prioritize our field's future research goals is as robust and clearly presented as possible. An important way to move forward in improving outcomes for lung cancer patients is for specialists to lend our expertise to the rest of the field, just as we expect others to do for us when we submit our own work for publication.
JTD: Do you think it is necessary for retrospective studies to apply for institutional review board approval? What's the importance of ethical statement for a research?
Yes, institutional board approval (or at least exemptions if all data is deidentified) and ethical statements are necessary for retrospective studies. Patients often do not sign informed consent to have their data analyzed in retrospective studies, so it is imperative for authors and institutions to ensure that these patients are properly protected.
Ritu Gill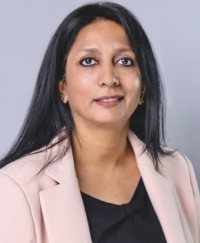 Ritu R Gill, MD, MPH, is a Staff Radiologist at Beth Israel Lahey Health (BILH), Director Radiology Clerkship and Associate Professor of Radiology at Harvard Medical School, Boston, MA, USA. Her research area is Thoracic malignancies with a special focus on Mesothelioma and Lung Cancer. During the last decade, she has focused on quantitative techniques and predictive modelling to predict outcomes in chest diseases. Her recent focus has been on detection, classification and interventions of incidentally found lung nodules during lung cancer screening. She has also worked on image guided procedures on biopsy and resection of small lung nodules. You may follow her on Twitter @RituGill2014 and LinkedIn: https://www.linkedin.com/in/ritu-gill-73620a18/
To Dr. Gill, peer review is very important for the validity of published literature, "It ensures high quality and relevant research to be published. The process allows journals to have reviewers with expertise on the topic help determine the significance, originality and validity of the proposed research article. It also gives the authors an opportunity to improve the article or paper based on the unbiased advice of two or more independent reviewers who are experts on the topic."
From Dr. Gill's perspective, a constructive review focuses on a detailed analysis of the submitted manuscript and being patient and rising above what a reviewer does not like about it or what he/she would and would not have done. A constructive review will empower the authors to revise the manuscript by providing them with specific advice, examples or critique needed to rewrite or reanalyze or represent the data.
On the importance of declaration of Conflict of Interest (COI) for scientific manuscripts, Dr. Gill says, "It is very important for authors to complete COI forms and follow the ICMJE authorship guidelines, as this eliminates biases and also allows for a fair and transparent evalaution of the proposed research."
To many reviewers, reviewing can be onerous due to other academic and clinical responsibilities. The motivation for Dr. Gill to take on review works is twofold, "I hope to improve my own writing skills by reviewing high quality research and most importantly be part of the process of ensuring publishing highly relevant, significant and innovative research in my areas of expertise."
Anja C. Roden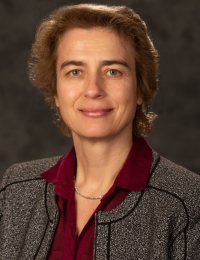 Dr. Anja C. Roden is the Professor of Pathology and Laboratory Medicine at Mayo Clinic in Rochester, MN, USA. Her main interest and area of expertise is thoracic pathology including transplant pathology, as well as surgical and autopsy pathology. She serves as one of the Medical Directors of the Immunostains Laboratory and the Pulmonary Pathology Fellowship Director of Mayo Clinic Rochester.
Dr. Roden's research focuses on mediastinal neoplasms, malignant mesotheliomas, thoracic neuroendocrine tumors, biomarkers, and pulmonary transplant pathology. Some of her recent projects include the morphologic characterization of lungs in patients who died with COVID-19 infections, the distribution of mediastinal lesions which was a joint effort of members of the International Thymic Malignancy Interest Group (ITMIG) and their radiologist colleagues, the clinicopathologic and molecular study of mediastinal paragangliomas, and studies on biomarker expression in pulmonary neuroendocrine tumors. She also has the opportunity to contribute to the upcoming WHO on thoracic neoplasms and was a co-editor of the book "Mediastinal Lesions. Diagnostic Pearls for Interpretation of Small Biopsies and Cytology". Following her interests, she is actively involved in the International Society of the Study of Lung Cancer, ITMIG, Pulmonary Pathology Society, and the International Society of Heart and Lung Transplantation.
To view Dr. Roden's full profile, please visit https://www.mayo.edu/research/faculty/roden-anja-c-m-d/bio-00028103. You may also follow her on Twitter @AnjaRodenMD.
In the following interview, Dr. Roden is sharing with us a very comprehensive view on the importance of peer review and the role of peer reviewers.
JTD: Why do we need peer review?
The peer review of scientific manuscripts has several objectives to ensure high quality research is being published. These objectives include to judge the originality and significance of the hypothesis and the research, to ensure that the methods are appropriate for the study, to evaluate the presentation and accuracy of the data and their discussion, to confirm that prior data are acknowledged and cited, and to ensure that the conclusions that are drawn are supported by the data presented. The reviewer will also assess whether results and discussion are written in a way that is understandable by a broad scientific community. In addition, peer review is an opportunity for the reviewer to try to enhance the quality of the study and/or the manuscript by providing thoughtful and fair suggestions. Ultimately, peer reviews will help the editor to decide whether a manuscript is acceptable for a given journal.
JTD: What reviewers have to bear in mind while reviewing papers?
Before accepting an invitation to review a manuscript, the reviewer should make sure that she/he will be able to finish a thorough review of the manuscript in the provided timeline. A reviewer should be open minded and read the manuscript in an unbiased way as much as possible while keeping the scope of the journal in mind. For instance, reviewers could provide sound hypothesis or methods that will enable the authors to proof their hypothesis and a succinct discussion with conclusions that can be drawn based on the data. Questions I ask myself during the review include (i) Is the manuscript written in an understandable way? (ii) Is the terminology consistent? (iii) Are the data consistent and do tables and figures complement the manuscript? (iv) Does the abstract summarize the highlights and most important findings of the study? The reviewer also needs to ensure that there are no ethical issues with the study or experiments and there is no sense of bias/conflict of interest of the authors. In addition, I find it important to make sure that all authors are included. For instance, if a manuscript has an essential pathology component, a pathologist should be amongst the authors. The reviewer, of course, needs to keep the information confidential and should not have any conflicts of interest with the manuscript.
JTD: Reviewing papers is often non-profitable, what motivates you to do so?
I am always curious to read the latest research, findings, and methodology. For instance, when reviewing other author's manuscripts, I learn something, including, of course, new science, maybe a new technique, or I get to better understand a certain disease, or learn about other ways research can be presented. I also like to help to promote good quality science presented in excellent manuscripts and lead them to publication. I hope that the input I provide might also enhance a study or manuscript. In addition, I see my involvement in peer review of manuscripts as part of my duties as an author submitting manuscripts to peer-reviewed journals and also as a part of my membership to academic communities. Last but not least, having been in the shoes of an editor myself, I know how critical and important the work of a reviewer is for the editor to make a choice and suggestion on how to proceed with a given manuscript.
December, 2020
Nuria Novoa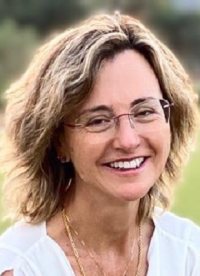 Dr. Nuria Maria Novoa is a consultant thoracic surgeon at the University Hospital of Salamanca, Salamanca, Spain. She is in charge of the residency educational program of the unit part-time professor at the Medical School of the University of Salamanca. She has been a member of the European Society of Thoracic Surgeons (ESTS) Board of Directors since June 2017. There she is actively involved in the Learning Affairs Committee of the society.
Dr. Novoa's research is focused on improving the general perioperative course of patients including precisely defining the surgical risk factors that determine it. She specially enjoys working on this area due to its immediate clinical impact on patients – the main characters of her daily activities. At the University, she also works as the coordinator of the practical activities in the surgical department. Over the past years, she has been working to fully implement the simulation activities in the curricula of the students. Currently, clinical management and clinical security activities occupy a large part of her daily routine. Nevertheless, having conducted more than 2,500 operations on patients, her passion remains in the OR (operation room). You can view Dr. Novoa's profile here.
In Dr. Novoa's opinion, peer review is the indispensable process to obtain good quality papers, since good papers are the background for advancing science, "A good peer review provides complete feedback of the analyzed paper, evaluating the quality, completeness and accuracy of the manuscript after a deep review of the paper itself and the current knowledge of the topic that it covers. Of course, a good review requires certain amount of dedication because it takes time and reflection to find the strengths and weaknesses of the manuscript. It is based on a good knowledge of the topic and requires a clear method to cover all the aspects of the evaluation. Therefore, it is not an easy task. I can say my 15+ years of review experience is very useful, but I am still learning. The lack of knowledge can be supplied using the different documents of help that many editorials provide. I want to congratulate the editorials for those documents that previously did not exist because they clarify a lot of issues that people like me identified and solved through trial and error."
The life of being a surgeon and scientists is hectic, but Dr. Novoa is often able to seek the fun of it, "Finding time is always difficult, but it is funny that the more you have to do, the more you can do in the same amount of time. It is a matter of organization. For instance, I keep a file with the document to review on my computer screen. The file name includes the journal (in abbreviation), the topic (big groups) and the deadline. This gives me an idea about the complexity of the task in terms of the possible readings to do, time to delivery and the characteristics of the journal. By doing so, every time I startup my computer I see the awaiting tasks and find the best opportunity to complete them."
From a reviewer's perspective, Dr. Novoa sees the importance of following reporting guidelines, "Writing a paper itself is a difficult task where experience is very useful. Using those guidelines, authors can easily improve the quality of the manuscript. They are also good tools for reviewers since they offer a clear method for evaluation. However, they are not enough for analysis. Probably the most difficult part of review is to offer a precise, adequate and useful subjective evaluation of the contents not only the way they are presented."
Wojciech Dudek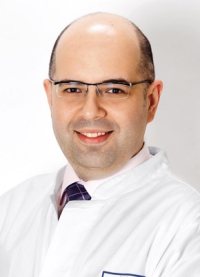 Wojciech Dudek, MD, serves as a consultant thoracic surgeon at the Department of Thoracic Surgery, University Hospital Erlangen, Germany. He obtained his medical degree from Lublin University School of Medicine (Poland) and completed his basic postgraduate training in the United Kingdom. He undertook his thoracic surgical training at the Birmingham Heartlands Hospital (UK), Saarland University Medical Center in Homburg (Germany) and completed it at the University Hospital Erlangen (Germany) in 2016 becoming a board certified thoracic surgeon. In 2017, Dr. Dudek defended his MD thesis at the Friedrich-Alexander University Erlangen-Nuremberg.
His research interests focus on the role of surgery in the multimodal management of pulmonary metastases. His clinical interests include lung cancer surgery, minimally invasive thoracic surgery and chest wall surgery. Besides, he is a departmental audit and quality management lead. For more information, please refer to Dr. Dudek's profile here.
On peer review, Dr. Dudek says, "The main role of a peer review process is to maintain the high standards of the published scientific research. On the one hand, the reviewers filter out the poor-quality articles, but on the other hand, they improve the quality of the suitable-for-publication manuscripts by advising the authors how to eliminate the errors they identified during their critical assessment. I see peer review as a process where both reviewers and authors work on the same manuscript and they can benefit by learning from each other. This co-working results in a better-quality article. I improve the manuscript but the manuscript also improves me."
To Dr. Dudek, it is necessary for retrospective studies to apply for institutional review board (IRB) approval, "It is usually impossible to obtain consent from all the patients for using their retrospective data, definitely impossible from the deceased. Also, some of the studies reported as retrospective include in fact prospectively collected data from the past. For this reason, while designing retrospective studies, I always contact the IRB and ask them for their assessment. By doing this, I am always sure that the study will be conducted in accordance with the Helsinki Declaration and the data are correctly anonymized. I find this important because although the study is conducted in one country, in accordance with the local guidelines, the data will be published internationally. Therefore, by asking the IRB for the study assessment, I get the assurance that I will avoid any unnecessary legal problems in the future. Ethical statement provides the certainty, that the study adheres to ethical guidelines, was conducted with no harm to the participants and is free of fraud."
Benjamin Wei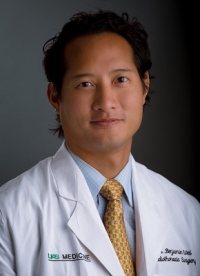 Dr. Benjamin Wei is currently an associate professor of surgery in the Division of Cardiothoracic Surgery and the director of the University of Alabama-Birmingham (UAB) Cardiothoracic Surgery Residency Program. He received his undergraduate degree from Yale University before continuing onto Columbia College of Physicians & Surgeons where he received his medical degree in 2005. Following medical school, he completed an internship and residency in general surgery at New York Presbyterian Hospital-Columbia from 2005-2010 and a cardiothoracic fellowship at Duke University from 2010-2013. He came to the University of Alabama at Birmingham in August of 2013. Dr. Wei has a particular interest in surgical education. He has helped develop multiple resources for cardiothoracic and surgical trainees. He serves as the program director for the thoracic surgery residency at the University of Alabama at Birmingham. Dr. Wei specializes in robotic-assisted and video-assisted thoracic surgery, lung and esophageal cancer surgery, surgery for gastroesophageal reflux disease, paraesophageal hernias and also esophageal motility disorders. His other areas of expertise include chest wall reconstruction for pectus excavatum/carinatum and organ procurement for lung transplantation.
To Dr. Wei, a robust peer review system should ensure each manuscript to be reviewed ideally by multiple (3 or more) reviewers that share the same specialty as the investigator. Their comments and criticism should not be viewed as "gospel", but as guidance for the investigators to clarify their message, and make their arguments more persuasive to the readers, "The existing peer review system suffers a bit from conservatism. Arguments and data that goes against the grain of existing knowledge can be looked at with undue skepticism. Of course, the purpose of peer review in a way to guard the audience, readers, and the world at large, of data and research that is misleading or inaccurate."
Speaking of the ethics of being a reviewer, Dr. Wei says, "As a reviewer, I try to give the investigators a "clean sheet" and benefit of the doubt. We see some manuscripts that are better termed "drafts", and others that are quite well-written and mature. I attempt to provide both guidance and constructive criticism, and ask for clarification when I think something is confusing to me (and therefore, would be to the "average" reader). I try to respect the process, and understand that investigators have different levels of experience and expertise in reporting their findings."
In Dr. Wei's opinion, declaration of Conflicts of Interest is a very important step for all investigators, "It provides a lens through which readers can analyze data. Conflict of interest is tricky to navigate in the research world. We depend on the honor system for investigators to disclose relevant conflicts. By and large, this does seem to work. However, there exist methods to shield investigators from claims of conflict of interest (e.g. Research monies being placed into institutional funds, rather than directly given to investigators), and this can be misleading. On the other hand, much scientific progress has depended on collaboration between industry and academia."
Jae Jun Kim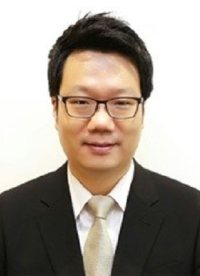 Dr. Jae Jun Kim currently serves in the Department of Thoracic and Cardiovascular Surgery, Uijeongbu St. Mary's Hospital, The Catholic University of Korea, College of Medicine. He is a Surgical Director of the thoracic malignancies, including lung cancer and esophageal cancer. Board certified in both traumatic and cardiothoracic surgery, he earned his MD from Hanyang University, School of Medicine in Seoul. He completed a residency and a fellowship of thoracic surgery at Seoul St. Mary's Hospital, and a traumatic surgery fellowship at Uijeongbu St. Mary's Hospital in Gyeonggi-do. Since then, he has performed a thoracic surgical leadership at Uijeongbu St. Mary's Hospital.
He is a member of the Korean Society of Thoracic and Cardiovascular Surgery, the Korean Association for Lung Cancer, the Korean Association for Thoracic Surgical Oncology, the Korean Society of Traumatology, and the Chest Wall International Group. He is one of the active surgeons performing minimally invasive surgery in Korea. He has published numerous papers in the fields of thoracic surgery and minimally invasive surgery and has frequently attended to speak at national and international meetings. His research includes ongoing studies in minimally invasive thoracic surgery, applying new technologies to thoracic surgery, chest wall deformity, esophageal cancer, lung cancer and hyperhidrosis.
On the significance of peer review, Dr. Kim says, "Peer review is mandatory for science. It works as a filter to ensure that only high-quality research by determining the validity, significance, and originality of the study. Our practice should depend on universality and evidence, which are completed by peer reviews."
To be a professional reviewer, one should follow these ethics according to Dr. Kim, "Reviewers should be professional to the given topics and be respectful to the authors. They should justify their recommendations with concrete evidence and specific examples. In addition, reviewers should completely understand the authors' purposes and conclusions. Constructive review is to provide feedback in a manner that acknowledges both the positives and where there is room for improvement instead of solely focusing on the negatives. Comments should be left in polite manners, according to exact criterion without prejudice. Furthermore, reviewers should meet deadlines for reviewing papers."
From the reviewer's perspective, Dr. Kim deems that following reporting guidelines is important for papers to give a clear and complete account of the research that authors have done, "Well reported research is more useful; and complete reporting allows editors, peer reviewers and readers to understand the papers. Therefore, it is important for authors to follow reporting guidelines when writing papers."
Krystian Pawlak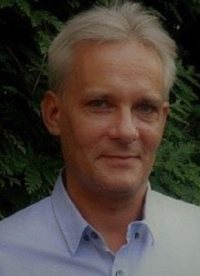 Krystian Pawlak, PhD, MD, currently serves as the Associate Professor at the Department of Thoracic Surgery at Poznan University of Medical Sciences, Poznań, Poland. His entire professional work for over 20 years has been related to this department. He graduated from the Faculty of Medicine at Poznan University of Medical Sciences. After completing his postgraduate internship, he started his specialization in general thoracic surgery until 2006. He further improved his knowledge and experience during scientific scholarships at Christian-Albrecht's University, Kiel, Germany and Sackler Faculty of Medicine, Tel-Aviv University, Tel-Aviv, Israel. In his professional work, he deals with the surgical treatment of all diseases in the field of general thoracic surgery. Nevertheless, his main interest is in the surgical treatment of congenital chest deformities, to which he has devoted the last dozen years. He has performed over 1,200 operations in patients with chest deformities, and worked on multiple scientific publications on this issue.
To Dr. Pawlak, the role of peer review is to objectively verify scientific studies, both in terms of its compliance with scientific standards and journal requirements. The scientific value and innovation of the methods contained in the article as well as the possibility of applying the described solutions in clinical practice are also extremely important. An objective look through the "other pair of eyes" of an independent specialist in the same field is conducive to the actual assessment of the value of the scientific study and allows us to predict its usefulness for the readers interested in it.
Dr. Pawlak further elaborates that reviewers have to bear in mind the following things during the review process, "When assessing a given article, I first of all pay attention to the novelty, usefulness of its solutions in clinical practice. The proper conclusions and correct structure of each section of the manuscript should be based on scientific standards and requirements of the journal. The reviewer should bear in mind his own limitations and should objectively take note of the authors' point of view. The reviewer's view should go beyond his own experience so that he can appreciate the achievements of other scientists who can be the driving force of progress in a given field of science."
When asked how to find time to take on extra review tasks on top of heavy clinical workload, Dr. Pawlak says, "Clinical work in my hospital takes up most of my daily time, however despite my many professional duties, I try to find time to read scientific papers, which gives me a lot of pleasure. I have no trouble to find time for reviews. For me, the weekend is the most scientifically creative time."
Kyung Soo Kim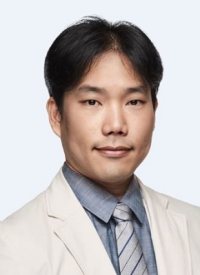 Dr. Kyung Soo Kim, MD, PhD is an Assistant Professor at the Department of Thoracic and Cardiovascular Surgery at Seoul St. Mary's Hospital, the Catholic University of Korea. Dr. Kim graduated from Catholic University of Korea, College of Medicine, and he earned his medical degree in 2004. He was trained in the Department of Thoracic and Cardiovascular Surgery at Catholic Medical Center from 2005 to 2009. He served as a public health doctor from 2009 to 2012. He completed a fellowship of thoracic surgery at Seoul St. Mary's Hospital from 2012 to 2015. And he received a PhD in thoracic and cardiovascular surgery from the Catholic University of Korea in 2016. He has been a board certificated surgeon of Korean Thoracic and Cardiovascular Surgery since 2009. His current research interests include thoracic oncology, minimally invasive thoracic surgery, enhanced recovery after surgery and intensive critical care.
Dr. Kim considers peer review as a crucial part of science, "Subjective opinions with contributed comments enhance the quality of the paper prior to publication in science. Robust peer review system enables researchers to gain validity and readability. This scientific debate also improves manuscript by obtaining more impacts to researchers."
In Dr. Kim's opinion, constructive review with proper comments is helpful to encourage the author by positive interactions, "Discouraging mentions for low quality papers seem not a good attitude in reviewing. Researches can be positively modifiable with proper comments, not frustrating the authors. Experiences of dedicated positive modification seem both helpful to authors and reviewers. To obtain constructive responses, the authors have to keep the guidelines and scope of the journal with requested formats firstly."
Reviewing task is not always feasible within suggested time limits during clinical work duties, but to Dr. Kim, "Attractive, well-constructed abstracts have motivated me to happily participate in reviewing the manuscripts in detail. Reviewing is a process of meaningful academic interactions, which peruses scientific evidences together."
Lastly, Dr. Kim deems that retrospective studies require institutional review board approval prior to publication, "Enrolled patients are not well protected from their data analysis in retrospective studies. I think that the Journal's ethical statements and guidelines have the potential protective role in conducting transparent research by using unbiased objective analysis."