In 2021, JTD reviewers continue to make outstanding contributions to the peer review process. The following reviewers are highlighted and commended for their professional effort and enthusiasm in reviews. Let us take this chance to express our heartfelt gratitude for their tremendous effort and valuable contributions to the journal and to the scientific process!
January, 2021
Robert Van Haren, University of Cincinnati, USA
Christopher W. Seder, Rush University Medical Center, USA
Oliver Reuthebuch, University of Basel, Switzerland
Khosro Hekmat, University of Cologne, Germany

February, 2021
Calvin S. H. Ng, Chinese University of Hong Kong, China
Kenji Tsuboshima, Nissan Tamagawa Hospital, Japan
Joon Bum Kim, University of Ulsan, Korea
Bart De Geest, KU Leuven, Belgium

March, 2021
Akimasa Morisaki, Osaka City University, Japan
Teruaki Mizobuchi, Chibaken Saiseikai Narashino Hospital, Japan
Piotr Gabryel, University of Medical Sciences, Poland

April, 2021
Ulrik Sartipy, Karolinska Institutet, Sweden
Tomasz Marjanski, Medical University of Gdansk, Poland
Anthony W. Kim, University of Southern California, USA
Paul C. Tang, University of Michigan, USA

May, 2021
Kei Suzuki, Boston Medical Center, USA
Christopher Towe, University Hospitals Cleveland Medical Center, USA
Katsuhiro Okuda, Nagoya City University, Japan

January, 2021
Robert Van Haren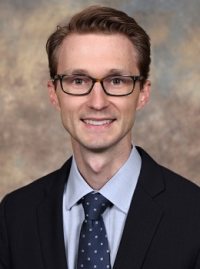 Dr. Robert Van Haren specializes in thoracic surgery, with an emphasis on benign and malignant disease of lung, esophagus, and airway. He completed his surgical training at University of Miami/Jackson Memorial Hospital in Miami, Florida, followed by thoracic surgery fellowship at MD Anderson Cancer Center. While in training, he completed a clinical research fellowship and obtained a Master's Degree in Public Health at the University of Miami. His current research efforts focus on improving outcomes after surgery for lung and esophageal diseases. To connect with Dr. Van Haren, you may follow him on Twitter @rvanharen.
Dr. Van Haren regards peer review as an important part of scientific discovery and reporting. The process allows experts in the field to review a manuscript and provide constructive feedback, which improves the quality of research and further advances the field. He says, "Reviewers should make suggestions that will improve the quality of the manuscript whether it is the organization of the manuscript, study design, or additional analysis to strengthen results. Reviewers should also be aware of their own biases when they review a manuscript in order to provide a fair review."
The burden of being a scientist and doctor is heavy enough, but Dr. Van Haren keeps motivating himself to review regularly, "It takes time to review manuscripts, but after some practice the process can be done efficiently. I enjoy the process because it keeps me current with ongoing research and exposes me to novel research methods."
From the reviewer's perspective, Dr. Van Haren stresses that authors should follow reporting guidelines when writing papers, "Reporting guidelines are important and should be given more emphasis. They can help provide consistency in reporting of data. This makes it easier for the scientific community to interpret the results of the study, which ultimately will further scientific discovery."
Christopher W. Seder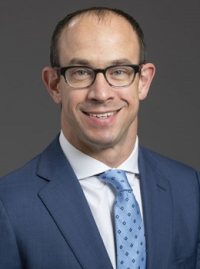 Dr. Christopher W. Seder is an associate professor of surgery and the cardiothoracic surgery program director at Rush University Medical Center in Chicago, Illinois, USA. After graduating from the Michigan State College of Human Medicine, Dr. Seder trained in general surgery at William Beaumont Hospitals, in Royal Oak, Michigan. During this time, he dedicated a year to investigating lung and esophageal cancer at the University of Michigan. He completed his cardiothoracic surgery training at Mayo Clinic, in Rochester, Minnesota.
Dr. Seder's interests include all aspects of benign and malignant lung, mediastinal, chest wall, and esophageal disease. His academic interests include investigating blood-based tumor markers to identify lung cancers at the earliest stage, outcomes research, and resident education. He has been awarded the L. Penfield Faber Teaching Award for excellence in education multiple times for his efforts in this regard.
In Dr. Seder's opinion, peer review promotes quality research, limiting the potential for unrecognized biases and inappropriate analyses. Since clinicians may base their treatment decisions on the results of publications, the bar for publication must be kept reasonably high. Therefore, it is important for reviewers to remain impartial to the authors, critical of the methodology, and knowledgeable in the topic being examined.
Often is the burden of a scientist and doctor overwhelming, limiting the time Dr. Seder could have on peer review, "I do it nights and weekends. I believe it is important to our field and that we have a responsibility to the patients of today and tomorrow. Thus, we must find time to contribute quality peer reviews."
From a reviewer's point of view, Dr. Seder thinks it is necessary for retrospective studies to apply for institutional review board approval, "There is potential risk to patients, even in a retrospective review, and the patients PHI (protected health information) must be protected."
Oliver Reuthebuch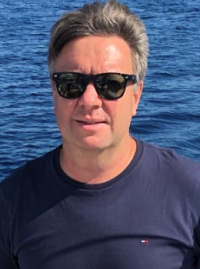 Oliver Reuthebuch currently serves as a Professor at University of Basel and a Co-Director at Clinic for Cardiac Surgery, University Hospital Basel, Switzerland. Graduating from the University of Tübingen, Germany, he completed two fellowships, one at Rose Medical Center, University of Colorado, USA, another at Clinic for Cardiac and Vascular Surgery, University Hospital Zurich, Switzerland. He then became the senior head physician at Clinic for Cardiac Surgery, Triemli Hospital in Zurich, Switzerland, and later on the head physician at Clinic for Cardiac Surgery University Hospital Basel.
His current focuses of research include minimal invasive cardiac surgery, aortic and mitral valve surgery, Ozaki Reconstruction, off-pump CABG, MIDCAB, thoracoscopic cardiac surgery, surgical therapy of atrial fibrillation, lone AFIB and development of training models. He is an active member of the German Society for Cardio-Thoracic Surgery, European Society for Cardio-Thoracic Surgery, Swiss Society for Cardiac Surgery, and a founding member of the German Society for Computer- and Robot-Assisted Surgery.
We are happy to have the following interview with Dr. Reuthebuch, who will talk about his thoughts and insights as a reviewer on peer review and academic writing.
JTD: Why do we need peer review?
Dr. Reuthebuch: Peer review is a method to ensure qualified and correct scientific publications in the academic field by reviewing manuscripts through experts in the field of the respective science. Nowadays it is of utmost importance to implement such a scrutinized filter that enables the scientific community to absolutely rely on published data. By this meticulous process, a scientific assertion only then has the potential to become an accepted and comprehensive statement.
JTD: What should reviewers bear in mind while reviewing papers?
Dr. Reuthebuch: Scientific research is a very competitive entity. It is of importance that the reviewer tries at its best to read and review the submitted manuscript as fast and as comprehensive as possible. Besides this, the reviewer has to retain his/her neutrality and therefore should accept that the authors, institutions or even countries of publishing should be blinded. On the other hand, the reviewer should kind of accept to declassify his/her own personal data to potentially avoid bias. The reviewer should accept to only pass an expert opinion in field of his profound knowledge. The reviewer also should take meticulous notes, preparations and precautions before agreeing to review for a journal to avoid predatory publishing.
JTD: What is fascinating about peer reviewing?
Dr. Reuthebuch: Peer reviewing is fascinating because reading submitted articles is highly informative. This is due to the actuality and topic of the papers but also the international distribution of the authors, who are potentially spread over the world. Thus, the reviewer comes into contact with interesting or even extraordinary mindsets he/she would otherwise not be able to obtain. Beside that, the reviewer may become member of a group of scientists out of which new ideas can be developed.
JTD: Is it necessary for retrospective studies to apply for institutional review board approval?
Dr. Reuthebuch: No matter whether scientists are initiating a retrospective or prospective study – each time the data of the patients are required. Hence, in Switzerland it is of utmost importance to have the individually signed general consent available, as well as the institutional review board approval and the ethical committee approval. By law we have to follow these guidelines. Though in the setting of a retrospective study this ductus may appear a bit overstated, it helps to remain in accordance to the patients' wishes and thus leads to save, commonly accepted and legally sound research.
Khosro Hekmat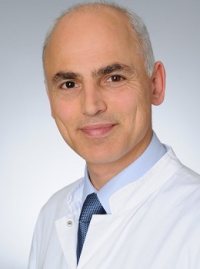 Prof. Khosro Hekmat is a German Board Certified Cardiothoracic Surgeon. He is currently a Professor of Cardiothoracic Surgery and the Director of the Thoracic Surgery Program at the University of Cologne, Germany. During 1998 - 2006, he was an Attending Surgeon at the Department of Cardiothoracic Surgery, University of Cologne, Germany. In 2005, he obtained the German Board Certificate for Surgical Intensive Care. He was an Attending Surgeon at the Department of Cardiac Surgery, University of Ulm, Germany (2006 - 2007), and a Professor of Cardiothoracic Surgery, University of Jena, Germany (2007 - 2011).
Prof. Hekmat's research areas include first logistic scoring system for intensive care cardiac surgical patients (http://www.cardiac-icu.org/), pulmonary metastasectomy and multimodal therapy of lung cancer. You can get to know more about Prof. Hekmat and his research through his homepages: 1. The CASUS 2. Herzchirurgie Uniklinik Köln
In Prof. Hekmat's opinion, a healthy peer review system involves a dedicated editorial board and ideally 4 reviewers for each manuscript. A limitation of the existing system is that many reviewers are unmotivated. To remedy this problem, he suggests addressing and inviting more young scientists. Even though reviewing papers is non-profitable and anonymous, he is motivated to review in order to be ahead of others in research.
February, 2021
Calvin S. H. Ng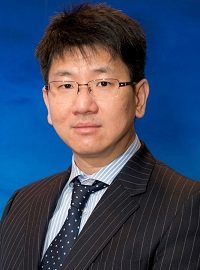 Dr. Calvin S. H. Ng is Professor in Thoracic Surgery and Honorary Consultant Surgeon at Prince of Wales Hospital, The Chinese University of Hong Kong. He is a pioneer in Single Port (Uniportal) VATS in the Asia-Pacific region. His recent interest has been the use of hybrid operating room (HOR) for image-guided surgery and procedures. His team is at the forefront of developing HOR applications in single port VATS lung surgery, and image-guided electromagnetic navigation bronchoscopy (iENB) for diagnostic and therapeutic purposes such as tumour ablation. Dr. Ng's other research interests include molecular biology of lung, magnetic actuated surgical endoscopes, organoids and nanoparticles in cancer therapy. For more information about Dr. Ng's biography, please visit his page.
To Dr. Ng, peer review is an important process in publishing, as it helps ensure integrity scientific rigor behind the article that tries to answer relevant scientific question(s). The approach to the problem, ethics, design of the study, analysis and interpretation should all be part of the reviewing process by experienced and knowledgeable reviewers.
Dr. Ng believes that reviewers should keep firmly in mind the following rules: One of the first considerations would be whether to accept to review the article in the first instance by gauging if the topic you are reviewing falls within your expertise, so that a fair review is possible. Another pitfall that should be avoided is to introduce bias into the review process because of certain pre-existing opinions that the reviewer has.
Even though peer reviewing is not profitable, Dr. Ng encourages all reviewers to keep up their hard work, "In the end, I think we owe it to our patients that published scientific research is of the highest standard and integrity. Results and conclusions from studies may be used for drug development, instigate change in clinical management and support further research. An added bonus is that by being a reviewer you are often kept updated on the latest developments in your specialty."
Finally, Dr. Ng has a few words for authors: I think following well-established reporting guidelines when writing papers can help the authors, the reviewers and editors assess the article more efficiently and fairly, as well as improve the overall standard of the article.
Kenji Tsuboshima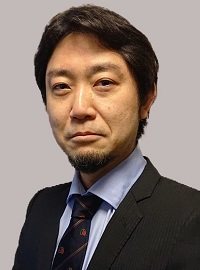 Dr. Kenji Tsuboshima currently serves in the Pneumothorax Research Center and Division of Thoracic Surgery at Nissan Tamagawa Hospital, Japan. His areas of research are focused on spontaneous pneumothorax and cystic lung diseases. He is currently concerned with two major issues: 1) Although thoracic surgery for spontaneous pneumothorax has been less invasive, he is striving to ultimately revise pain and cosmetic problems. As a solution, he performs uniportal video-assisted thoracic surgery. 2) Pathophysiology of primary spontaneous pneumothorax (PSP) and rare lung diseases with pneumothorax such as thoracic endometriosis (TE), lymphangioleiomyomatosis (LAM), Birt-Hogg-Dube syndrome (BHDs) and so on has not been fully resolved. He hopes to conduct more research on the pathophysiology of these diseases. For more information abour Dr. Tsuboshima, please visit his personal page here.
To Dr. Tsuboshima, peer review can ensure the fairness and evaluation of scientific papers. It is important for authors and reviewers to discuss various issues or questions so that the papers will be more understandable, leading to a higher level in the quality of the research.
"My motto of reviewing is to make progress together with other researchers wishing for the development of medicine." In Dr. Tsuboshima's opinion, reviewers are required to be generous. If there is a valuable novelty in any incomplete papers, reviewers are responsible for discussing enough and leading ones to better contents. A reviewer becomes always a researcher as well as an author in a sense.
"This is entirely a hard problem for me," says Dr. Tsuboshima when he is asked how he manages to review under heavy daily workload, "However, I always find ways to make time by efficiently conducting daily clinical practice and systematically researching on regular basis. When an extra review task is requested, I try to start the task immediately. A reviewer can comment with enthusiasm and an author can get an early response."
On Conflict of Interest (COI) disclosure, Dr. Tsuboshima claims that it is an important information that can influence the scale and conclusion of a research. Therefore, he believes that COI disclosure is necessary for assessing the quality of the papers.
Joon Bum Kim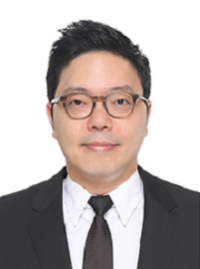 Dr. Joon Bum Kim, MD, PhD, is an Associate Professor in Asan Medical Center, University of Ulsan College of Medicine, Seoul, South Korea. He is an awardee of Evert A. Graham Memorial Traveling Fellowship of the American Association for Thoracic Surgery (AATS) in 2014 – spent the fellowship year at Massachusetts General Hospital, Cleveland Clinic and Hermann Memorial Hospital at Houston.
His major areas of interest are 3-D printing based open repair of thoracoabdominal aorta, minimally invasive-valve surgery, minimally invasive open aortic repair including valve-sparing root surgery and arch reconstruction, and surgical ablation of atrial fibrillation.
He serves as the Editorial Board Member of (1) Journal of Thoracic Disease, (2) Journal of Thoracic and Cardiovascular Surgery, (3) Journal of American College of Cardiology-Asia, (4) Asian Cardiovascular and Thoracic Annals, (5) Journal of Chest Surgery and (6) Journal of Korean Medical Science.
As the editorial board member and reviewer of JTD, Dr. Kim would like to say a few words to encourage all the other reviewers who have been devoting themselves to advancing scientific progress behind the scene: "From the beginning level as an author myself, nobody has taught about scientific writing more than journal reviewers with respect to all aspects of scientific researches. With full appreciations to my teacher reviewers, I have also tried to repay for those valuable lessons as a reviewer. As such, the peer review process I believe is such invaluable experience for all members of our research community."
Bart De Geest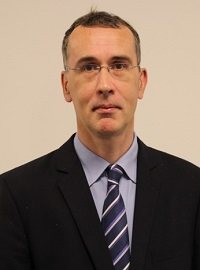 Dr. Bart De Geest is a Professor of Medicine in the Department of Cardiovascular Sciences at KU Leuven, Leuven, Belgium. He obtained his M.D. degree summa cum laude with congratulations of the jury in 1993, his Ph.D. degree in 1998, and his license to practice Internal Medicine in 2001. Since 2001, he has been the principal investigator of the Lipoproteins and Gene Therapy Group in the Centre for Molecular and Vascular Biology at KU Leuven. His research interests include gene transfer technologies, high-density lipoproteins (HDL), familial hypercholesterolemia, gene therapy for metabolic diseases, clinical prediction models, and heart failure. He is in particular interest in HDL-targeted interventions for treatment of heart failure with preserved ejection fraction (HFpEF).
JTD: Why do we need peer review?
Dr. De Geest: Peer review is intended for quality control in academic publishing. Research that has not gone through the peer review process in general is not as reputable and may be flawed. Whereas peer review may indeed increase the quality of scientific papers, it is equally important to realize that the peer review process is no guarantee for the accuracy and precision of data and for the absence of erroneous interpretations in published studies. Importantly, the publication process in several scientific areas is going to be impacted by the ideological and philosophical position of the editorial board and/or of the reviewers. Moreover, the scientific publication process may certainly be influenced by groupthink, which is the desire of authors and/or reviewers for conformity with established viewpoints within academia or in other words the desire not to disrupt harmony within the scientific community. In addition, a specific problem for both authors and referees is confirmation bias whereby data are interpreted selectively or whereby data that do not support a hypothesis are simply ignored. Taken together, the peer review process in general improves the quality of scientific papers but is insufficient and is not an endpoint. Peer review certainly does not eliminate the need for each individual reader to have sufficient factual knowledge and methodological skills to evaluate a manuscript. My experience is that medical students uncritically consider peer review to constitute a magic bullet that makes peer-reviewed papers automatically trustworthy.
JTD: What are the qualities a reviewer should possess?
Dr. De Geest: A reviewer should be completely independent and should never consider the authors as friends, enemies, competitors, or allies. In reviewing papers, a reviewer consistently applies the same standards with regard to quality of study design, quality of raw data, quality of data analysis, and reasonable interpretation of data. Ideally, a reviewer has extensive experience in different disciplines and has a thorough knowledge of basic science, clinical medicine, statistics, epidemiology, and modelling. In analyzing a manuscript, the reviewer must also investigate that there is no discrepancy between the factual data and the interpretation of the factual data. An old proverb most often gratuitously attributed to Mark Twain states: 'Never let the truth get in the way of a good story.' This should certainly not be applied to academic publishing.
The reviewer should have attention for detail, carefully analyze the consistency of the data, and also assess the scientific and clinical relevance of the study. T.S Eliot wrote in 1934: 'Where is the Life we have lost in living? Where is the wisdom we have lost in knowledge? Where is the knowledge we have lost in information?' Data may obscure information, information may obscure knowledge, and knowledge may obscure wisdom. This point is especially relevant in this era characterized by a plethora of data and plethora of information.
The reviewer may give a confidential advice to the editor, but never with the intent to directly steer the decisions taken by the editor. There should never be a discrepancy between the comments to the authors and the confidential comments to the editor.
JTD: Would you like to say a few words to encourage all the other reviewers who have been devoting themselves to advancing scientific progress behind the scene?
Dr. De Geest: The goal of reviewing papers should not be academic visibility. Peer review should be an invisible activity, reflecting intellectual curiosity and the pursuit of objective truth. One of the critical philosophical presuppositions to science is the existence of an external, orderly, knowable, and intelligible world. One also presupposes that humans have a rational nature and that they can know and judge external reality. Aristotle defines in Metaphysics 1011b25 truth as: 'To say of what is that it is not, or of what is not that it is, is false, while to say of what is that it is, and of what is not that it is not, is true. Thomas Aquinas defines truth as 'Veritas est adaequatio rei et intellectus" (Truth is the equation of thing and intellect)'. Truth does not require sensational headlines, unique selling propositions, buzzwords, window dressing, …but sets free. So-called 'scientific consensus' is certainly not a criterion of truth. In contrast, 'scientific consensus' can be a serious impediment in the pursuit of truth. Peer review is an intellectually stimulating activity in which the individual reviewer makes a difference.
JTD: From a reviewer's perspective, do you think it is important for authors to follow reporting guidelines?
Dr. De Geest: Checklists are an instrument but nothing more and certainly not a goal in itself. There is a trend for always increasing bureaucracy and legalism in science and a disproportional emphasis on the 'process' rather than on the actual result. Simply following a set of rules is not a surrogate marker of good science. Checklists are no substitute for the intellect of authors and peer reviewers. If e.g. the STROBE guidelines are analyzed, one can only conclude that the items listed in the checklist are acceptable but at the same time quite evident. However, the requirement to fill out the checklist implies significant additional administrative work for authors because the authors are expected to indicate for each item where information can be retrieved in the paper. From a practical point of view, who is ever analyzing the accuracy of the answers in this checklist? It is dubious whether checklists have a real incremental value in academic writing and in the peer review process.
March, 2021
Akimasa Morisaki
Akimasa Morisaki, MD, PhD, is Junior Associate Professor of Cardiovascular Surgery, Department of Cardiovascular Surgery, Osaka City University, Graduate School of Medicine, Osaka, Japan. He is a specialist in cardiovascular surgery, and thoracic and abdominal endovascular surgery in Japan. For more information about Dr. Morisaki and his research, please visit his personal page or Research Gate.
JTD: Why do we need peer review?
Dr. Morisaki: The Internal Committee of Medical Journal Editors defined peer review as the critical assessment of manuscripts submitted to journals by experts who are usually not part of the editorial staff. The role of peer review is mainly a screening by verifying a suitability of the manuscripts for the journal by expert reviewers. Then, peer review includes an important meaning to ensure high quality and appropriate study by evaluating originality, and significance of the hypothesis, accuracy of the methods and data in the scientific manuscript. The authors also can improve the quality of manuscript as referring to a suggestion from the peer reviewers. Additionally, peer review system would prevent biased opinions and decisions by multiple reviewers. The peer review system eventually would connect to rise in status and quality of the journal.
JTD: What reviewers have to bear in mind while reviewing papers?
Dr. Morisaki: I think that reviewers have to review with a fair eye because a subjective assessment has a possibility of wrong judgement of the manuscript. And also, reviewers should understand the current trend of researches and have extensive knowledge in his/her expertise.
JTD: Why do you choose to review for JTD?
Dr. Morisaki: I have reviewed for many other journals. JTD is a highly professional journal with quick response and publication of manuscripts. I think that JTD corresponds with my field of expertise greatly.
JTD: Is it important for authors to complete Conflict of Interest (COI) forms recommended by ICMJE?
Dr. Morisaki: Yes, it is important for authors to complete COI forms, because COI disclosure eliminates biases and enables a fair and transparent assessment of the proposed research. COIs have a potential for creating bias and exerting undue influence on the judgement and actions of the researchers, especially on financial conflicts.
Teruaki Mizobuchi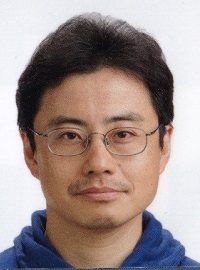 Dr. Teruaki Mizobuchi currently serves as a Director of the Department of General Thoracic Surgery, Chibaken Saiseikai Narashino Hospital, Chiba, Japan. He obtained his M.D. in Chiba University School of Medicine in 1996, and completed his Ph.D. (Doctorate of Medical Science) at Graduate School of Medicine, Chiba University, Department of General Thoracic Surgery in 2003. Recently, he is focusing on the studies of lung cancer surgery especially in reduced port video-assisted thoracic surgery, intractable pneumothorax surgery such as Birt-Hogg-Dubé syndrome, Lymphangioleiomyomatosis, catamenial pneumothorax, and so on. For more information about Dr. Mizobuchi, please visit here.
To Dr. Mizobuchi, the peer-review process should be carried out in a fair and upright manner. In the opposite direction, because of fairness, an appropriate peer review is necessary, "My motto for reviewing papers is 'be honest'. Of course, scientific fairness, ethical codes, and fundamental human (and animal) rights should be respected and protected. Moreover, even if I am not a true expert on reviewing a manuscript, deepening knowledge of the field on the manuscript helps me become the eligible reviewer. Do not neglect your efforts. Keep pursuing your knowledge. That's pretty important."
As a reviewer of Journal of Thoracic Disease (JTD), Dr. Mizobuchi has a great experience working with the journal as it has been taking up the most up-to-date issues, especially minimally invasive video-assisted thoracic surgery. He looks forward to collaborating more closely with JTD in the near future.
Piotr Gabryel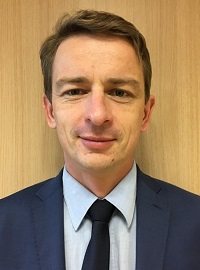 Piotr Gabryel, MD, currently serves in the Department of Thoracic Surgery at Poznan University of Medical Sciences, Poznan, Poland. He is a Member of Polish Society of Cardiac and Thoracic Surgeons, European Society of Thoracic Surgeons, and European Respiratory Society. His research is focused on lung cancer surgery, enhanced recovery after surgery, indocyanine green fluorescence and pulmonary metastasectomy. Recently, he is studying the influence of COVID-19 on diagnosis and treatment of patients with lung cancer; role of nutrition-related factors in predicting short- and long-term outcomes of minimally invasive lung cancer surgery; relation of surgical approach - including thoracotomy and various types of VATS approach and the outcomes of treatment of NSCLC; and outcomes in extended resections of lung cancer.
In Dr. Gabryel's opinion, peer review is important for everyone involved in this process: for science, for authors, for the journals, and for reviewers. For science, because it enables the selection of the most interesting research articles, which will significantly affect the state of both theoretical and - even more important in the case of a health care practitioners (most of all – doctors, nurses, and physiotherapists) - practical knowledge. Peer review allows authors to look at their research through the eyes of other people involved in a given field of medicine. If the reviewer's work focuses not only on the evaluation of the article, but also contains comments that can improve its quality, the authors receive valuable information that allows them to improve both the reviewed text and future research work. When it comes to medical journals, the peer-review process by specialized reviewers allows for the selection of up-to-date, well-written articles for publication that may impact the medical community. This can contribute to maintaining and increasing the quality of the journal. Finally, peer-reviewing allows the reviewer himself/herself to gain new medical knowledge, look critically at his/her own research work, and perhaps see directions for new research.
There are some key qualities that Dr. Gabryel thinks reviewers should possess. First of all, they must have extensive medical knowledge in the field from which they review scientific research. They should know the theoretical basis of writing scientific articles, and have knowledge of research methodology and statistics. Reviewers should be able to critically look at the results presented in the article and the way it is written, and at the same time provide suggestions that could improve its quality. At the same time, reviewers must remember that the authors are people, members of the global medical community, who, regardless of the quality of the article, should always be given due respect.
From the reviewer's perspective, Dr. Gabryel sees the need for all scientific research, including retrospective studies, to apply for institutional review board (IRB) approval. This would allow them to maintain appropriate ethical standards and correct any errors in this regard.
"Reconciling the different roles in life - a doctor, father, scientist, amateur athlete, and peer reviewer of scientific journals - can seem difficult. However, with the support of loved ones and proper organization of time, it makes everything possible," says Dr. Gabryel.
April, 2021
Ulrik Sartipy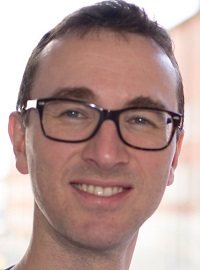 Ulrik Sartipy is a cardiac surgeon at the Department of Cardiothoracic Surgery, Karolinska University Hospital and an adjunct professor at the Department of Molecular Medicine and Surgery, Karolinska Institutet, Stockholm, Sweden. His main research interests include clinical epidemiology and heart disease. His group performs nationwide population-based register studies in several cardiovascular research areas, such as coronary artery disease and aortic valve replacement. His clinical field is adult cardiac surgery. He is the lead pulmonary endarterectomy surgeon at Karolinska University Hospital. He specializes in minimally invasive aortic valve replacement and surgical myectomy for hypertrophic obstructive cardiomyopathy. For more information about Dr. Sartipy, please visit here.
To Dr. Sartipy, a healthy peer review system is characterized by an unbiased and fair evaluation of manuscripts throughout the process; starting with the initial evaluation by the editorial board, selection of reviewers, reviewers' assessment of the merits and weaknesses, and finally the editor's decision, sometimes based on conflicting advice. Peer review does not exist on its own, it is part of an integrated system, and all components must function properly for the system to stay healthy and promote sound science.
Dr. Sartipy further points out that reviewers have a great responsibility because they help editors understand if a study is performed with a sound methodology, if the data are presented clearly, and if the analysis and interpretation is adequate. By accepting an invitation to review a manuscript, a reviewer should be prepared to devote enough time to provide a thoughtful evaluation of the manuscript and provide a report before deadline. Reviewers should always be respectful and constructive in their criticism, and high-quality reviewer reports include comments that help the authors to improve the quality of the paper. He says, "Please be the reviewer that you yourself would be happy to receive a report from – a reviewer who has taken a serious look at your work, identified flaws, and provided suggestions for improvements."
From the angle of a reviewer, Dr. Sartipy urges authors to disclose Conflict of Interest (COI) for their studies. Transparent reporting of all potential COI is fundamental for authors. COIs have the potential to compromise objectivity, and thus in the worst case completely invalidate research.
"Reviewing is a privilege, and an invitation to perform a review is a sign of confidence from the editors that you are qualified to assess the work of your peers within the scientific community. Peer review is an integral tool for ensuring the quality and high standard of scientific research. Reviewing is rewarding because your skills are not only reviewing, but also producing. Science will improve over time," says Dr. Sartipy.
Tomasz Marjanski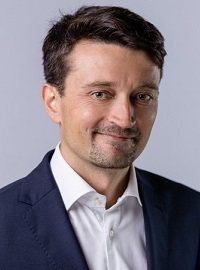 Dr. Tomasz Marjanski is Associate Professor of Thoracic Surgery, Medical University of Gdansk, Poland. He completed his medical degree at Medical University in Gdansk. He defended his Ph.D. thesis in the field of general thoracic surgery in 2009. Later that year, he was awarded Young Investigator's Award during the annual congress of the European Society of Thoracic Surgeons (ESTS). He has established his clinical skills during clinical visits and short fellowships at the University of Pisa, Italy; New York Presbyterian Hospital, USA; Atrium Medisch Centrum Parkstad, the Netherlands; Marmara University Hospital, Turkey; and Princess Margaret Hospital, Canada. He received three ESTS scholarships for minimally invasive surgery trainings in France, and national board certification in general thoracic surgery. He is a member of the ESTS and International Association for the Study of Lung Cancer.
Dr. Marjanski's clinical and scientific interest is concentrated on novel adjuvant and neoadjuvant lung cancer treatment protocols involving surgery. The recent implementation of immunotherapy into the treatment of advanced lung cancer enriches the armamentarium of preoperative treatment which poses a valuable option for thousands of patients. Another field of interest is the risk reduction policy in lung cancer surgery. Implementation of low tech exercise tests has the potential to identify patients who may benefit from personalized perioperative care. Currently, Dr. Marjanski is involved in a clinical practice based in a university hospital with a full spectrum of specialties. To connect with Dr. Marjanski, you may visit his Facebook page here.
In Dr. Marjanski's opinion, the main condition for a good review is to spend enough time on it. Reviews, as a rule, are directed to specialists in a given field. Most often, there are no problems with the substantive evaluation of the submitted text. On the other hand, the global reach of current scientific publications makes it almost impossible to unethically downgrade submitted manuscripts. On the contrary, the main limitation of the peer review is the time disparity. There is no doubt that the reviewer spends much time less on a text that has often been written for years. This forces reviewers and editors to take special responsibility for their decisions. Conceivably, a higher number of reviewers would increase the quality of decisions.
Speaking of research data sharing, Dr. Marjanski believes that it should be decided by authors as it may be regulated by additional rules. Recent General Data Protection Regulation (GDPR) restrictions make this area particularly fragile. Therefore, this should be decided individually, not as a routine.
"Finding the time to do a review is not easy. Nevertheless, I believe that peer-review is at the core of academic activity. Therefore, we are committed to contributing to today's science by working for scientific publishers. I try to do reviews over a period of several days in approximately 1-hour sessions in order to return to the same manuscript several times," says Dr. Marjanski.
Anthony W. Kim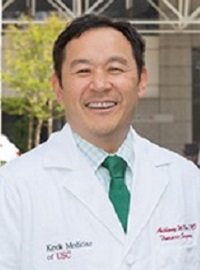 Dr. Anthony W. Kim is a general thoracic surgeon, Professor of Clinical Surgery, and Chief of the Division of Thoracic Surgery at the Keck School of Medicine of the University of Southern California in Los Angeles, California, USA. His clinical practice focuses on the surgical therapy for all types of thoracic malignancies as well as benign thoracic diseases. He incorporates the entire spectrum of approaches ranging from the minimally invasive approaches of thoracoscopic and robotic thoracic surgery to the open approaches for both straightforward and complex operations. His clinical research interests include studying thoracic oncology at the population level using large datasets. He also has ongoing collaborations with translational scientists on a wide range of projects for the purposes of facilitating discoveries that can be brought from the bench to bedside. He also is an active participants in a number of international clinical trials including serving several committees for these studies. Lastly, he is highly regarded as a mentor and teacher to innumerable students, residents, fellows and other faculty in the clinical and research arenas. For more information about Dr. Kim's research, please follow @FightOnThoracic on Twitter.
JTD: What role does peer review play in science?
Dr. Kim: The peer review process is incredibly important to advancing the science and understanding in our specialty. It provides many surgeons and scientists the opportunity to determine if a submission is worthy of publication owing to considerations including but not limited to rarity, novelty, comprehensiveness, strength of science as well as whether it is interesting to the audience at-large. It also provides the opportunity to inform other surgeons and scientists about wonderful ideas who perhaps may adopt, include, or modify in their own work. Through this process, there is then another opportunity to evolve research further. The peer review process also allows for the honest feedback and rewards those surgeons and scientists who conduct high-caliber studies and describe their work well. Lastly, in and of itself, the review process is an outstanding way in which education continues as often times, studies incorporate context that established the foundation for a study, an excellent source of review, and then allows for the learning of concepts and ideas that has the potential to be more mainstream with time. After all, we are all in this field to serve our patients and our discipline through learning.
JTD: What do you regard as a constructive/destructive review?
Dr. Kim: A constructive review is one in which the reviewer identifies and provides recommendations that enhances the central message for a manuscript that has the potential to be published. Everyone who submits a manuscript in some fashion believes there are unique aspects to their manuscript. Furthermore, each submission represents a significant effort. With that in mind, a destructive review is one that does not offer an opinion where a manuscript can be improved. Even if a manuscript is deemed not acceptable for publication, a good review will have points of enhancement for the authors so they can build upon their current work. A good review will then lead to a version of the manuscript that can be submitted and published elsewhere.
JTD: What is so fascinating about peer reviewing?
Dr. Kim: There are two components about peer reviewing that are fascinating. The first is that it affords anyone who is invited to review equal stature at the proverbial review table. Therefore, the review process is an invitation to be a formal expert in the domain in which most surgeons already are an expert clinically. The invitation is the opportunity to demonstrate expertise in a realm in which the surgeon routinely demonstrates facility in the day-to-day clinical activities. The other fascinating aspect is the concept that most reviewers understand which is that of fairness. In order to have one's manuscript reviewed fairly, they too must participate in the review process of other authors. Most authors and reviewers seem to understand and respect the integrity of this process.
JTD: From a reviewer's perspective, do you think it is necessary for authors to follow reporting guidelines when writing papers?
Dr. Kim: Reporting guidelines provide excellent structure especially for the review process and because of a baseline standardization in reporting, it is important for authors to follow them. The surgical scientific community should also appreciate though, that on a few occasions, adhering to every aspect may not serve the authors of a study well or may not do justice to a scientific report about which the data is being written. Because of these circumstances, reviewers and readers should understand that these guidelines are just guidelines and not immutable rules. Guidelines were conceived and implemented to lend themselves to a certain degree of uniformity in reporting. As long as the authors provide sound and robust justification for moving outside of certain aspects of any set of guidelines, it is reasonable to do so for the sake of advancing knowledge. In the end, the role of the surgeon and scientist is to push the envelope and this advancement may mean moving slightly outside the confines of a rigid set of guidelines. In many ways that is how science has progressed.
Paul C. Tang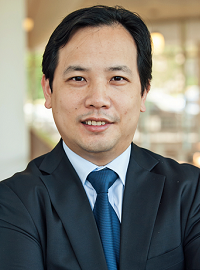 Dr. Paul C. Tang currently serves at the Department of Cardiac Surgery, University of Michigan Frankel Cardiovascular Center, Ann Arbor, MI, USA. He was trained in cardiothoracic surgery at Duke University Medical Center and completed a PhD in cardiovascular immunology at Yale University. He has a clinical focus on surgery for patients with heart failure performing ventricular assist device implantation, extra-corporeal membrane oxygenation and heart transplantation. He also has expertise in thoracic aortic disease including valve sparing root replacement and Ross procedures. His translational science research deepens our understanding of the pathophysiology of primary graft dysfunction in donor hearts and facilitates the development of therapeutic strategies to improve cardiac function following preservation. He also conducts clinical research on valvular heart disease in the setting of mechanical circulatory support and uses OMICs techniques (e.g. RNA Sequencing, proteomics) to investigate responses to ventricular assist device therapy. You may connect with Dr. Tang on Twitter @PaulTangMD.
To Dr. Tang, peer review is critical for promoting high quality, accurate and informative publications that ultimately benefits his specialty and the patients who receive care. The peer review process provides vital expert input for authors who submit their research as well as reviewers who assess their investigations. This allows the prioritization and dissemination of the most impactful research to the global community.
There are some qualities that Dr. Tang thinks a reviewer should possess. Reviewers should have deep expertise in the field in the subject being evaluated for publication. This ensures valuable input regardless of the acceptance or otherwise for the manuscript. Objectivity as much as possible should be practiced by reviewers to promote advances in the field and they should ensure the best knowledge is being disseminated. Blinding of reviewers to the institution and authors will facilitate this goal.
From Dr. Tang's perspective, it is important for retrospective studies to apply for institutional board review so access to patient information for research purposes are kept track of. The application process itself serves as an important reminder to researchers of their ethical duty to protect patient confidentiality at multiple levels. This process is very important for promoting patient and public confidence in integrity of the medical research process. It helps promote our continued access to clinical information to improve patient outcomes through medical investigations.
"I believe serving as a reviewer is the responsibility of content experts to help the specialty move forward. It serves as a valuable avenue for authors to receive critical input for which I have benefited from myself. The manuscript evaluation process is also an important mechanism for reviewers to impact a field that they are passionate about," says Dr. Tang.
May, 2021
Kei Suzuki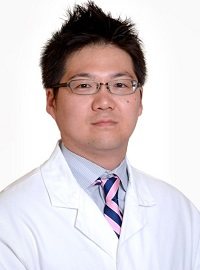 Kei Suzuki, MD FACS, currently works in the Division of Thoracic Surgery, Department of Surgery, Boston Medical Center, Boston, MA, USA. He is board certified in thoracic and general surgery, with clinical interest in robotic surgery and research interest in early detection and prognostication of lung cancer as well as socioeconomic disparity in the screening and treatment of lung cancer patients. He is the site director for the Joint Lung Cancer Trialist's Coalition Stablemates Trial, which is investigating the efficacy of wedge resection versus radiotherapy for stage I lung cancer patients. He has obtained several funding for his research, which includes study of immune response in stage I lung cancer as well as investigating factors to improve the yield of lung cancer screening.
Dr. Suzuki did his general surgery residency at Beth Israel Medical Center in New York. During his general surgery residency, he spent 2 years in the Adusumilli Lab at Memorial Sloan Kettering Cancer Center in New York, where he dedicated time investigating immune response in stage I lung adenocarcinoma. He then completed cardiothoracic surgery fellowship at Presbyterian/Memorial Sloan Kettering Cancer Center in New York. Upon graduating, he joined Boston Medical Center in 2017 and has been on faculty since.
To Dr. Suzuki, peer review is essential in maintaining high quality and integrity of the work we publish, which in turn is necessary to advance the field. He believes that it is important to recognize that no study is perfect and that every study has limitations. As such, it is important for reviewers to critique appropriately while providing constructive criticism to help improve the quality of each paper. "I think the review process is an underappreciated part of what we do as clinician/scientist in providing sound research that will change our everyday practice in improving patient care," says Dr. Suzuki.
Christopher Towe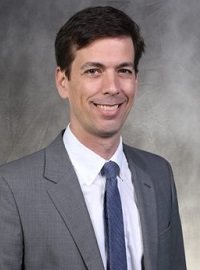 Dr. Christopher Towe has been a member of the Department of Surgery at University Hospitals Cleveland Medical Center, USA since October 2014 after surgical training in New York City at Weill Cornell Medical College and New York University. He was promoted to Associate Professor in 2020. He is a board certified cardiothoracic surgeon, and practices general thoracic surgery at Cleveland Medical Center and Parma Medical Center. His areas of clinical interest include lung cancer, chest wall surgery and reconstruction after trauma. His research interests include risk models and large database analysis. He serves on committees at the Society of thoracic surgeons and at the Chest Wall Injury Society. Outside of the hospital, Dr. Towe enjoys spending time with his family outdoors and cooking.
To Dr. Towe, a robust peer review system is one in which all parties are striving for research excellence. For the system to work, both the author and reviewer need to share the common goal of advancing science and improving patient care. Furthermore, both the author and reviewer need to be humble. Changes in the status quo require significant burden of "proof", and this may be difficult for authors to accept, especially those with circumstantial evidence. On the other hand, reviewers must be ready to accept changes to medical dogma when presented with compelling evidence. This too may be difficult, especially when the changes challenge long-held beliefs.
"The role of reviewer is not to be taken lightly," says Dr. Towe. He reckons that reviewers must have a sessile knowledge of the current medical literature and a keen understanding of modern analytic and statistical techniques. They must both be deeply invested in evidence-based practice and willing to accept new ideas and approaches to old problems. The reviewers' role is to facilitate publication. Authors often needs guidance and mentorship to improve their manuscript, and this is an excellent opportunity to provide that.
There are a variety of tools to assist with writing and reviewing a manuscript. As an author and reviewer, Dr. Towe typically feels that the "checklist" style tools (such as STROBE and CONSORT) do not effectively communicate problems with a manuscript. As an officer, he believes that manuscript should be concise, and written in a way which does not require a standardized format to be understood. In terms of reviews, he vastly prefers a manuscript review style which is conversational and collaborative. For example, rather than accusations that the authors have "omitted key references", he believes reviewers should cite relevant papers and suggest that adding those would "strengthen the conclusions". Again, the role of the reviewer is to improve the manuscript, not to tear it down.
"The practice of academic medicine is complex. There is never enough time for patients, research, and other administrative duties. I believe acting as a reviewer is important both as a service to the medical literature at large, and also as a part of a personal mission to stay current with topics in thoracic surgery. Activity as a reviewer not only helps others in the field gain recognition, but gives me insight into others' research ideas and concepts. I feel that all of this is invaluable," says Dr. Towe.
Katsuhiro Okuda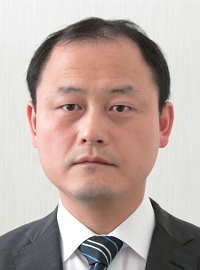 Dr. Katsuhiro Okuda currently serves as an Associate Professor of the Department of Oncology, Immunology and Surgery, Nagoya City University Graduate School of Medical Sciences, Nagoya, Japan. He is focused on the surgical and molecular target therapy for thoracic malignant tumors including lung cancer and thymic epithelial tumors. Recently, he has been particularly focusing on research on the clinical and scientific usefulness of minimally invasive surgery for thoracic malignancies. For more information about Dr. Okuda, please visit here.
To Dr. Okuda, peer review is an essential and quite important process of checking the importance, accuracy and need of each special field. Before delivering the articles to readers around the world, it is a process of neutrality and transparently examining whether there is any incorrect information, fraud, or simple mistakes.
Seeing the significance of peer review, it is therefore of utmost importance for reviewers to spend enough time and do a fair peer review. To Dr. Okuda, it is necessary to peer review with a critical eye, but also necessary to have a flexible idea so that good thoughts and results can be judged as good, even if they differ from the reviewer's opinion. Reviewers should thoroughly investigate any questions during the peer review, and point out issues from a different perspective from the authors, and try to play a role in brushing up the articles.
From a reviewer's perspective, Dr. Okuda stresses the importance for authors to follow the reporting guidelines, as there is a time limit for reviewers. If the authors write according to the guidelines, it will be possible for reviewers to review efficiently. The review time will be shortened and the authors will be able to obtain the results faster. Thus, it will be beneficial to the authors eventually.
"Peer review is a time-consuming task that takes much responsibility, but it often gives me quite novel things and new ideas. So I try to keep the time of peer review for self-development, instead of treating it as a work task. Peer reviewing a good journal can be very helpful in writing better articles for myself," says Dr. Okuda.