In 2021, JTD reviewers continue to make outstanding contributions to the peer review process. The following reviewers are highlighted and commended for their professional effort and enthusiasm in reviews. Let us take this chance to express our heartfelt gratitude for their tremendous effort and valuable contributions to the journal and to the scientific process!
January, 2021
Robert Van Haren, University of Cincinnati, USA
Christopher W. Seder, Rush University Medical Center, USA
Oliver Reuthebuch, University of Basel, Switzerland
Khosro Hekmat, University of Cologne, Germany

February, 2021
Calvin S. H. Ng, Chinese University of Hong Kong, China
Kenji Tsuboshima, Nissan Tamagawa Hospital, Japan
Joon Bum Kim, University of Ulsan, Korea

January, 2021
Robert Van Haren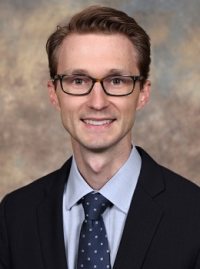 Dr. Robert Van Haren specializes in thoracic surgery, with an emphasis on benign and malignant disease of lung, esophagus, and airway. He completed his surgical training at University of Miami/Jackson Memorial Hospital in Miami, Florida, followed by thoracic surgery fellowship at MD Anderson Cancer Center. While in training, he completed a clinical research fellowship and obtained a Master's Degree in Public Health at the University of Miami. His current research efforts focus on improving outcomes after surgery for lung and esophageal diseases. To connect with Dr. Van Haren, you may follow him on Twitter @rvanharen.
Dr. Van Haren regards peer review as an important part of scientific discovery and reporting. The process allows experts in the field to review a manuscript and provide constructive feedback, which improves the quality of research and further advances the field. He says, "Reviewers should make suggestions that will improve the quality of the manuscript whether it is the organization of the manuscript, study design, or additional analysis to strengthen results. Reviewers should also be aware of their own biases when they review a manuscript in order to provide a fair review."
The burden of being a scientist and doctor is heavy enough, but Dr. Van Haren keeps motivating himself to review regularly, "It takes time to review manuscripts, but after some practice the process can be done efficiently. I enjoy the process because it keeps me current with ongoing research and exposes me to novel research methods."
From the reviewer's perspective, Dr. Van Haren stresses that authors should follow reporting guidelines when writing papers, "Reporting guidelines are important and should be given more emphasis. They can help provide consistency in reporting of data. This makes it easier for the scientific community to interpret the results of the study, which ultimately will further scientific discovery."
Christopher W. Seder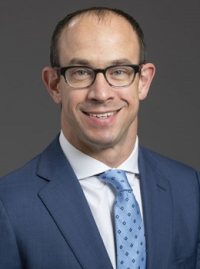 Dr. Christopher W. Seder is an associate professor of surgery and the cardiothoracic surgery program director at Rush University Medical Center in Chicago, Illinois, USA. After graduating from the Michigan State College of Human Medicine, Dr. Seder trained in general surgery at William Beaumont Hospitals, in Royal Oak, Michigan. During this time, he dedicated a year to investigating lung and esophageal cancer at the University of Michigan. He completed his cardiothoracic surgery training at Mayo Clinic, in Rochester, Minnesota.
Dr. Seder's interests include all aspects of benign and malignant lung, mediastinal, chest wall, and esophageal disease. His academic interests include investigating blood-based tumor markers to identify lung cancers at the earliest stage, outcomes research, and resident education. He has been awarded the L. Penfield Faber Teaching Award for excellence in education multiple times for his efforts in this regard.
In Dr. Seder's opinion, peer review promotes quality research, limiting the potential for unrecognized biases and inappropriate analyses. Since clinicians may base their treatment decisions on the results of publications, the bar for publication must be kept reasonably high. Therefore, it is important for reviewers to remain impartial to the authors, critical of the methodology, and knowledgeable in the topic being examined.
Often is the burden of a scientist and doctor overwhelming, limiting the time Dr. Seder could have on peer review, "I do it nights and weekends. I believe it is important to our field and that we have a responsibility to the patients of today and tomorrow. Thus, we must find time to contribute quality peer reviews."
From a reviewer's point of view, Dr. Seder thinks it is necessary for retrospective studies to apply for institutional review board approval, "There is potential risk to patients, even in a retrospective review, and the patients PHI (protected health information) must be protected."
Oliver Reuthebuch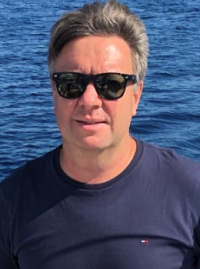 Oliver Reuthebuch currently serves as a Professor at University of Basel and a Co-Director at Clinic for Cardiac Surgery, University Hospital Basel, Switzerland. Graduating from the University of Tübingen, Germany, he completed two fellowships, one at Rose Medical Center, University of Colorado, USA, another at Clinic for Cardiac and Vascular Surgery, University Hospital Zurich, Switzerland. He then became the senior head physician at Clinic for Cardiac Surgery, Triemli Hospital in Zurich, Switzerland, and later on the head physician at Clinic for Cardiac Surgery University Hospital Basel.
His current focuses of research include minimal invasive cardiac surgery, aortic and mitral valve surgery, Ozaki Reconstruction, off-pump CABG, MIDCAB, thoracoscopic cardiac surgery, surgical therapy of atrial fibrillation, lone AFIB and development of training models. He is an active member of the German Society for Cardio-Thoracic Surgery, European Society for Cardio-Thoracic Surgery, Swiss Society for Cardiac Surgery, and a founding member of the German Society for Computer- and Robot-Assisted Surgery.
We are happy to have the following interview with Dr. Reuthebuch, who will talk about his thoughts and insights as a reviewer on peer review and academic writing.
JTD: Why do we need peer review?
Dr. Reuthebuch: Peer review is a method to ensure qualified and correct scientific publications in the academic field by reviewing manuscripts through experts in the field of the respective science. Nowadays it is of utmost importance to implement such a scrutinized filter that enables the scientific community to absolutely rely on published data. By this meticulous process, a scientific assertion only then has the potential to become an accepted and comprehensive statement.
JTD: What should reviewers bear in mind while reviewing papers?
Dr. Reuthebuch: Scientific research is a very competitive entity. It is of importance that the reviewer tries at its best to read and review the submitted manuscript as fast and as comprehensive as possible. Besides this, the reviewer has to retain his/her neutrality and therefore should accept that the authors, institutions or even countries of publishing should be blinded. On the other hand, the reviewer should kind of accept to declassify his/her own personal data to potentially avoid bias. The reviewer should accept to only pass an expert opinion in field of his profound knowledge. The reviewer also should take meticulous notes, preparations and precautions before agreeing to review for a journal to avoid predatory publishing.
JTD: What is fascinating about peer reviewing?
Dr. Reuthebuch: Peer reviewing is fascinating because reading submitted articles is highly informative. This is due to the actuality and topic of the papers but also the international distribution of the authors, who are potentially spread over the world. Thus, the reviewer comes into contact with interesting or even extraordinary mindsets he/she would otherwise not be able to obtain. Beside that, the reviewer may become member of a group of scientists out of which new ideas can be developed.
JTD: Is it necessary for retrospective studies to apply for institutional review board approval?
Dr. Reuthebuch: No matter whether scientists are initiating a retrospective or prospective study – each time the data of the patients are required. Hence, in Switzerland it is of utmost importance to have the individually signed general consent available, as well as the institutional review board approval and the ethical committee approval. By law we have to follow these guidelines. Though in the setting of a retrospective study this ductus may appear a bit overstated, it helps to remain in accordance to the patients' wishes and thus leads to save, commonly accepted and legally sound research.
Khosro Hekmat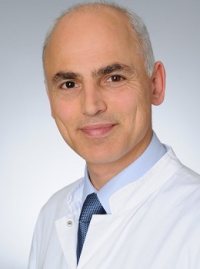 Prof. Khosro Hekmat is a German Board Certified Cardiothoracic Surgeon. He is currently a Professor of Cardiothoracic Surgery and the Director of the Thoracic Surgery Program at the University of Cologne, Germany. During 1998 - 2006, he was an Attending Surgeon at the Department of Cardiothoracic Surgery, University of Cologne, Germany. In 2005, he obtained the German Board Certificate for Surgical Intensive Care. He was an Attending Surgeon at the Department of Cardiac Surgery, University of Ulm, Germany (2006 - 2007), and a Professor of Cardiothoracic Surgery, University of Jena, Germany (2007 - 2011).
Prof. Hekmat's research areas include first logistic scoring system for intensive care cardiac surgical patients (http://www.cardiac-icu.org/), pulmonary metastasectomy and multimodal therapy of lung cancer. You can get to know more about Prof. Hekmat and his research through his homepages: 1. The CASUS 2. Herzchirurgie Uniklinik Köln
In Prof. Hekmat's opinion, a healthy peer review system involves a dedicated editorial board and ideally 4 reviewers for each manuscript. A limitation of the existing system is that many reviewers are unmotivated. To remedy this problem, he suggests addressing and inviting more young scientists. Even though reviewing papers is non-profitable and anonymous, he is motivated to review in order to be ahead of others in research.
February, 2021
Calvin S. H. Ng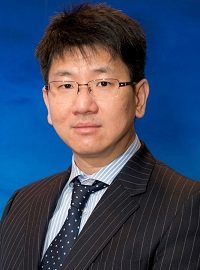 Dr. Calvin S. H. Ng is Professor in Thoracic Surgery and Honorary Consultant Surgeon at Prince of Wales Hospital, The Chinese University of Hong Kong. He is a pioneer in Single Port (Uniportal) VATS in the Asia-Pacific region. His recent interest has been the use of hybrid operating room (HOR) for image-guided surgery and procedures. His team is at the forefront of developing HOR applications in single port VATS lung surgery, and image-guided electromagnetic navigation bronchoscopy (iENB) for diagnostic and therapeutic purposes such as tumour ablation. Dr. Ng's other research interests include molecular biology of lung, magnetic actuated surgical endoscopes, organoids and nanoparticles in cancer therapy. For more information about Dr. Ng's biography, please visit his page.
To Dr. Ng, peer review is an important process in publishing, as it helps ensure integrity scientific rigor behind the article that tries to answer relevant scientific question(s). The approach to the problem, ethics, design of the study, analysis and interpretation should all be part of the reviewing process by experienced and knowledgeable reviewers.
Dr. Ng believes that reviewers should keep firmly in mind the following rules: One of the first considerations would be whether to accept to review the article in the first instance by gauging if the topic you are reviewing falls within your expertise, so that a fair review is possible. Another pitfall that should be avoided is to introduce bias into the review process because of certain pre-existing opinions that the reviewer has.
Even though peer reviewing is not profitable, Dr. Ng encourages all reviewers to keep up their hard work, "In the end, I think we owe it to our patients that published scientific research is of the highest standard and integrity. Results and conclusions from studies may be used for drug development, instigate change in clinical management and support further research. An added bonus is that by being a reviewer you are often kept updated on the latest developments in your specialty."
Finally, Dr. Ng has a few words for authors: I think following well-established reporting guidelines when writing papers can help the authors, the reviewers and editors assess the article more efficiently and fairly, as well as improve the overall standard of the article.
Kenji Tsuboshima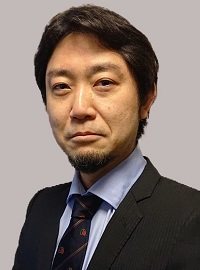 Dr. Kenji Tsuboshima currently serves in the Pneumothorax Research Center and Division of Thoracic Surgery at Nissan Tamagawa Hospital, Japan. His areas of research are focused on spontaneous pneumothorax and cystic lung diseases. He is currently concerned with two major issues: 1) Although thoracic surgery for spontaneous pneumothorax has been less invasive, he is striving to ultimately revise pain and cosmetic problems. As a solution, he performs uniportal video-assisted thoracic surgery. 2) Pathophysiology of primary spontaneous pneumothorax (PSP) and rare lung diseases with pneumothorax such as thoracic endometriosis (TE), lymphangioleiomyomatosis (LAM), Birt-Hogg-Dube syndrome (BHDs) and so on has not been fully resolved. He hopes to conduct more research on the pathophysiology of these diseases. For more information abour Dr. Tsuboshima, please visit his personal page here.
To Dr. Tsuboshima, peer review can ensure the fairness and evaluation of scientific papers. It is important for authors and reviewers to discuss various issues or questions so that the papers will be more understandable, leading to a higher level in the quality of the research.
"My motto of reviewing is to make progress together with other researchers wishing for the development of medicine." In Dr. Tsuboshima's opinion, reviewers are required to be generous. If there is a valuable novelty in any incomplete papers, reviewers are responsible for discussing enough and leading ones to better contents. A reviewer becomes always a researcher as well as an author in a sense.
"This is entirely a hard problem for me," says Dr. Tsuboshima when he is asked how he manages to review under heavy daily workload, "However, I always find ways to make time by efficiently conducting daily clinical practice and systematically researching on regular basis. When an extra review task is requested, I try to start the task immediately. A reviewer can comment with enthusiasm and an author can get an early response."
On Conflict of Interest (COI) disclosure, Dr. Tsuboshima claims that it is an important information that can influence the scale and conclusion of a research. Therefore, he believes that COI disclosure is necessary for assessing the quality of the papers.
Joon Bum Kim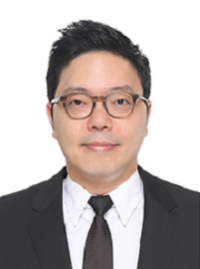 Dr. Joon Bum Kim, MD, PhD, is an Associate Professor in Asan Medical Center, University of Ulsan College of Medicine, Seoul, South Korea. He is an awardee of Evert A. Graham Memorial Traveling Fellowship of the American Association for Thoracic Surgery (AATS) in 2014 – spent the fellowship year at Massachusetts General Hospital, Cleveland Clinic and Hermann Memorial Hospital at Houston.
His major areas of interest are 3-D printing based open repair of thoracoabdominal aorta, minimally invasive-valve surgery, minimally invasive open aortic repair including valve-sparing root surgery and arch reconstruction, and surgical ablation of atrial fibrillation.
He serves as the Editorial Board Member of (1) Journal of Thoracic Disease, (2) Journal of Thoracic and Cardiovascular Surgery, (3) Journal of American College of Cardiology-Asia, (4) Asian Cardiovascular and Thoracic Annals, (5) Journal of Chest Surgery and (6) Journal of Korean Medical Science.
As the editorial board member and reviewer of JTD, Dr. Kim would like to say a few words to encourage all the other reviewers who have been devoting themselves to advancing scientific progress behind the scene: "From the beginning level as an author myself, nobody has taught about scientific writing more than journal reviewers with respect to all aspects of scientific researches. With full appreciations to my teacher reviewers, I have also tried to repay for those valuable lessons as a reviewer. As such, the peer review process I believe is such invaluable experience for all members of our research community."