The 24th Congress of the Asian Pacific Society of Respirology (APSR 2019) is taking place in Ha Noi this year during 14-17 November. Detailed program at: https://apsr2019.vn/cate.asp?cate_id=876.
A focused issue on Advances in Multidisciplinary Care for COPD is now available at http://jtd.amegroups.com/issue/view/427. In this Focused Issue, the themes of diagnosis, pathogenesis, treatment and multimorbidities are comprehensively addressed from a multidisciplinary perspective. All of these themes build upon current preventive strategies in public health, to minimize exposure to tobacco smoke, air pollution, occupational dusts and other factors leading to COPD. The Journal of Thoracic Disease sincerely appreciates your attention on this focused issue.
Besides, the Editorial Team is glad to attend the conference to exhibit the Journal of Thoracic Disease at the booth (Booth No.: O5, The National Convention Center-Ground Floor). We would like to seize this great opportunity to meet our authors, editorial board members and readers.
We warmly welcome you to stop by our booth when available and join us at the event in Ha Noi!
STAND POSITION O5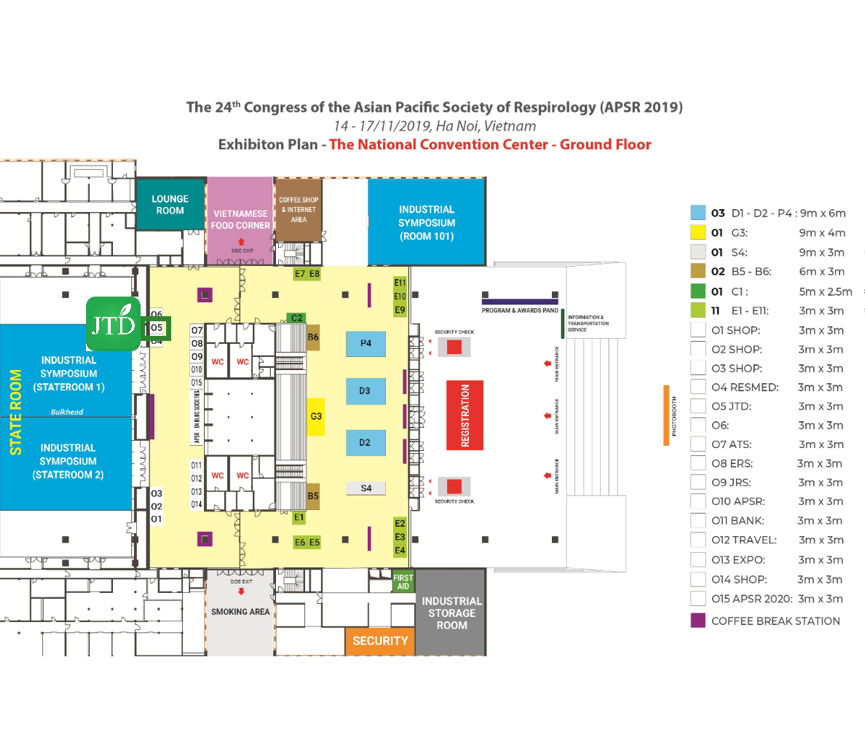 ---