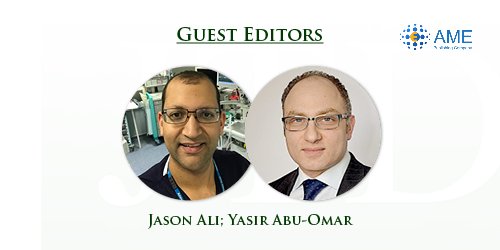 Unlike in general surgery where laparoscopy has become the standard of care, minimally invasive cardiac surgery (MICS) has been slow to develop. And there appear to be several barriers to the adoption of MICS techniques. Despite these challenges the practice of 'minimal access' cardiac surgery is widespread and appears to be increasing in popularity.
In this special series, a series of reviews highlighting the breadth and current status of minimally invasive cardiac surgery are presented.
Disclosure:
The focused issue "Minimally Invasive Cardiac Surgery" was commissioned by the editorial office, Journal of Thoracic Disease without any funding or sponsorship. Jason Ali and Yasir Abu-Omar are serving as the unpaid Guest Editors for the focused issue.