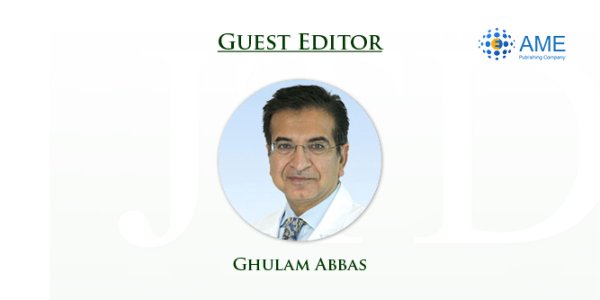 This series on "Robotic Thoracic Surgery" is edited by Dr. Ghulam Abbas from the Department of cardiovascular & Thoracic Surgery, West Virginia University School of Medicine, West Virginia, USA.
Conventional thoracic incisions are associated with significant pain and morbidity. Historically thoracic procedures required prolong hospital stay and recovery time. Minimally invasive approaches, initially video assisted thoracic surgery (VATS) and recently the robotic approach, have offset these morbidities without compromising the technical and oncological principles of thoracic surgery. In this series, world leaders in robotic thoracic surgery have provided an update on these common thoracic procedures to elucidate the indications and techniques for the readers.
Disclosure:
The series "Robotic Thoracic Surgery" was commissioned by the editorial office, Journal of Thoracic Disease without any funding or sponsorship. Ghulam Abbas is serving as the unpaid Guest Editor for this series.